View API Logs
API Logs in Security tracks API use activity and helps you users access and use SearchUnify APIs.
Viewing Logs
To view call data, go to Security, then API Logs. You will find a screen similar to the one below.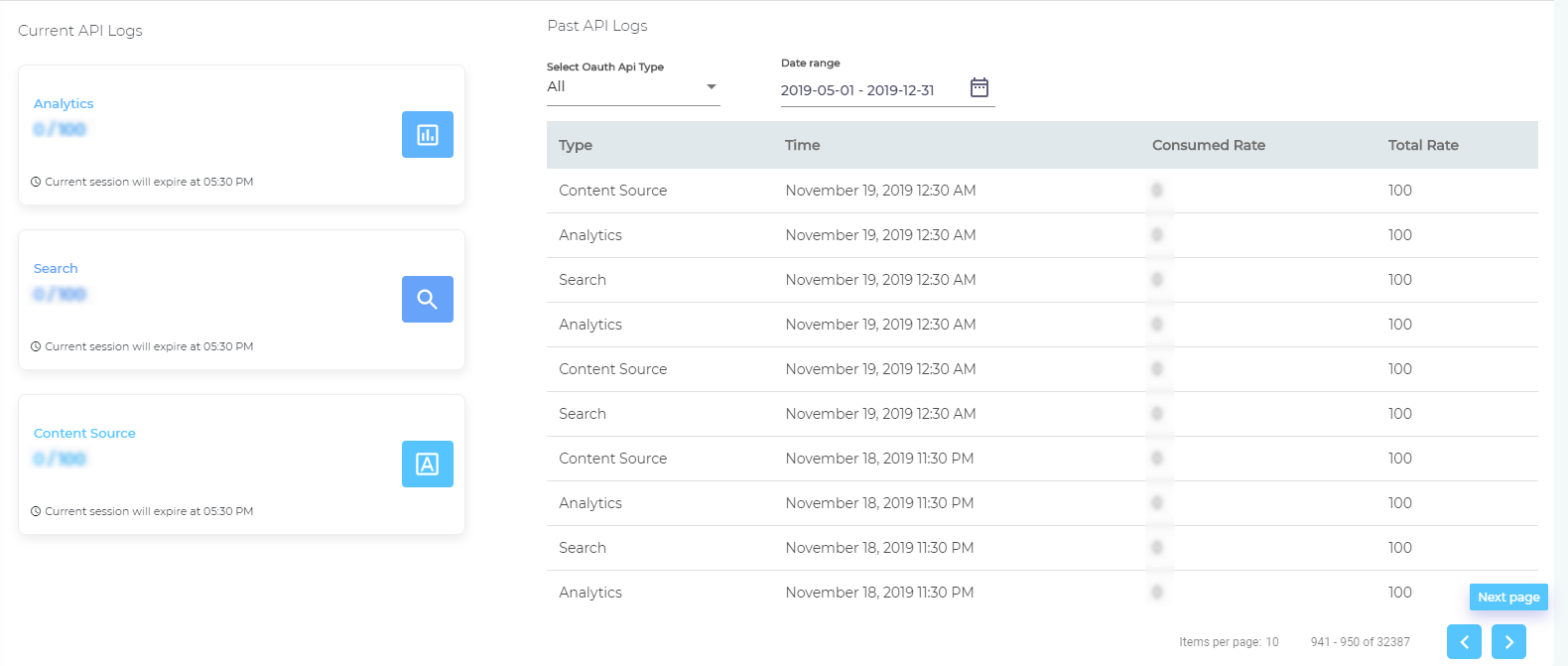 On the API Logs screen, two features are available.
Select OAuth API Type. View logs for a one of the following APIs: content, search, analytics, or all.
Date Range. View data for a custom time range.
Last updated: Wednesday, January 6, 2021
Was this article helpful? Send us your review at help-feedback@searchunify.com