Convert Your Bot into a Hybrid Chatbot with Salesforce Adapter
SearchUnify Chatbot has three response types in the default set-up. You can add a new response type with Salesforce Adapter which enables users to connect with your support reps and create a Salesforce case right from the chat window. This article walks you through the process of configuration.

The admin shall click on the salesforce adapter and the following screen opens which shall ask the admin to fill in the required information.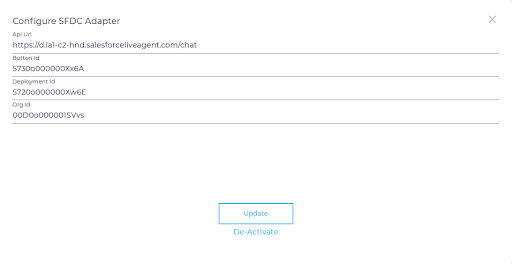 The values in the fields such as Api endpoint Url, Button id, Deployment id and Org id are captured when the chat bot is configured on the salesforce. Please click on the link to know more about it. Once all the fields are filled then the admin shall click on the update button. This shall set connection of you SearchUnify/Virtual agent with the salesforce.
To confirm whether the adapter is successfully configured, the admin can navigate to the conversation tab-> Edit a node-> click on write a response button there he shall see the Live agent option which validates that the salesforce adapter is successfully configured. Please refer to the picture below on the next page: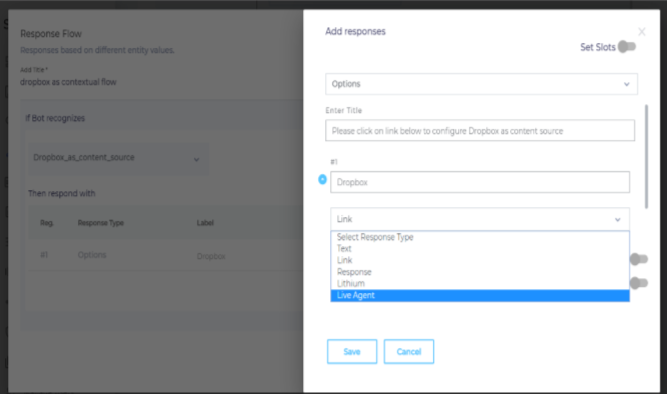 Clicking on the deactivate button shall remove the Live agent option in the edit response work-flow.
Last updated: Friday, February 26, 2021
Was this article helpful? Send us your review at help-feedback@searchunify.com