Recover Lost Password
If you cannot sign into your instance with your SearchUnify password, use the following steps to reset it and regain access to your instance.
Prerequisites.

1. User ID. An email account you use to log into SearchUnify.

2. Answer to the security question you set up at the time of registration
Recovering Lost Password
Now you can check your inbox. An password recovery link will have been shared with you. The link is valid for one hour. If you remember the answer to your security question, you can use the link to create a new password.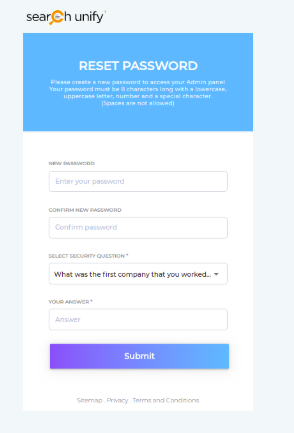 In case you cannot recall the answer, talk with your SearchUnify admin.