SUVA 2022 Release Notes
Virtual Agent has been renamed to SUVA. The app is now an independent product. This section lists the major changes introduced in the first standalone version of the application.
Add Chatbot to Your HR Operations
SUVA deployment is not just limited to the support operations anymore. You can deploy SUVA chatbot to HR operations.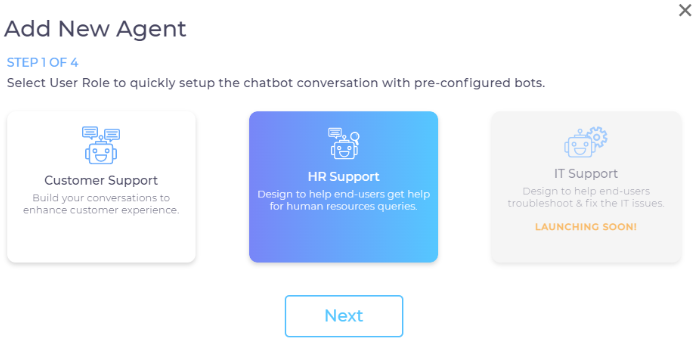 Run Node Search in Storyboard
When the Storyboard is full, it can be difficult to find your way around to the node you're looking for. The new search box makes the job easier. Simply write the node name to jump to a node. The feature is especially useful for large and complex stories.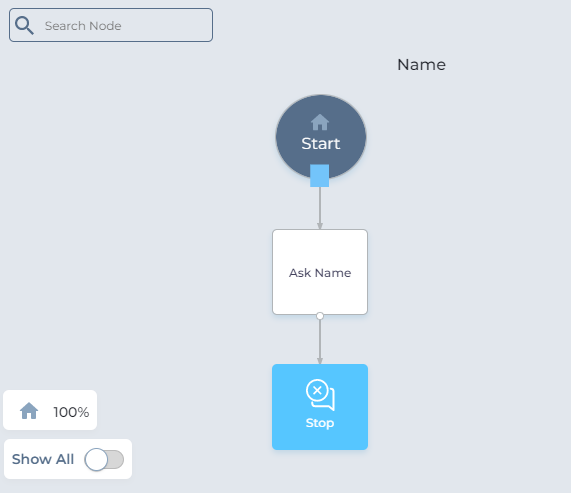 Link: Story Board
Clone Virtual Agents
Clicking

on in Manage Virtual Agent creates a clone which you can install on a new platform. Cloning saves a lot of effort and time when you need identical or similar virtual agents across multiple platforms. Create one and clone many from it.

Link: Close a Virtual Agent
Upload Chat Transcripts for Intent Suggestions
Until now, a way to improve virtual agent experience was to carefully peruse chat scripts and then edit intents, entities, and StoryBoard. This release presents an alternative and a faster method. Download all chat scripts from other virtual agents, client calls, or another source and upload them as training data. SUVA analyzes the scripts and generates new intents.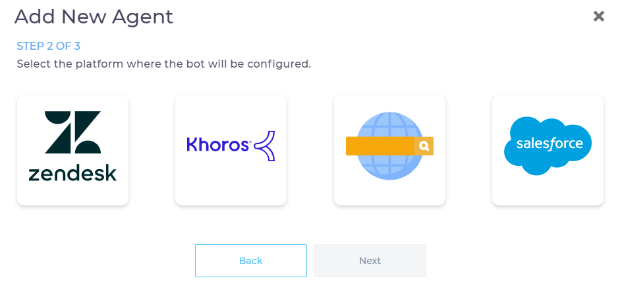 Link: Add A New Virtual Agent
Create Snippet using KB Articles
Generate snippet responses from knowledge articles and use those in chatbot stories. This feature is super-helpful as this uses articles to provide a resolution to a chatbot query. Instead of suggesting the link of the article, AI narrows down the relevant solution part in the article, generates a snippet response, and sends it in response in the chatbot window.
Map Each Node to an Intent
Until now, only the parent node could be assigned to an intent. But this release allows admins to map each node in a story with an intent. This upgrade allows you to call any node from anywhere, thereby avoiding the creation of duplicate nodes.
Revamped Chat Window UI
The user interface (UI) of SUVA's chat window has been revamped. The new interface includes separate options to close, minimize the chat window, timestamp of the chat, and to end live chat option within chat window.
Bug Fixes
You can delete entire entities or a few values in an entity. Earlier it was not possible.

You can now use the newly-added Refresh button to pull the latest numbers on your screen.

The default configuration to skip a prompt as soon as an entity value is received has been reversed. Now prompts aren't skipped, unless an admin explicitly checks Skip if entity is already extracted.

Options responses are skipped if the entity is already extracted from utterance or previous responses.

SU Adapter is now based on the last user input in case when the Bot Memory Variable used in the response is empty.