Help Users Distinguish Content Sources on Results Page with Icons or Thumbnails
Help users skim through search results faster by appending thumbnails or icons for each content type. A common use involves visually distinguishing your official and community content sources. To demonstrate how it works, we will link a

 icon to the content source "Developers Stack" on a content source "Salesforce Communities."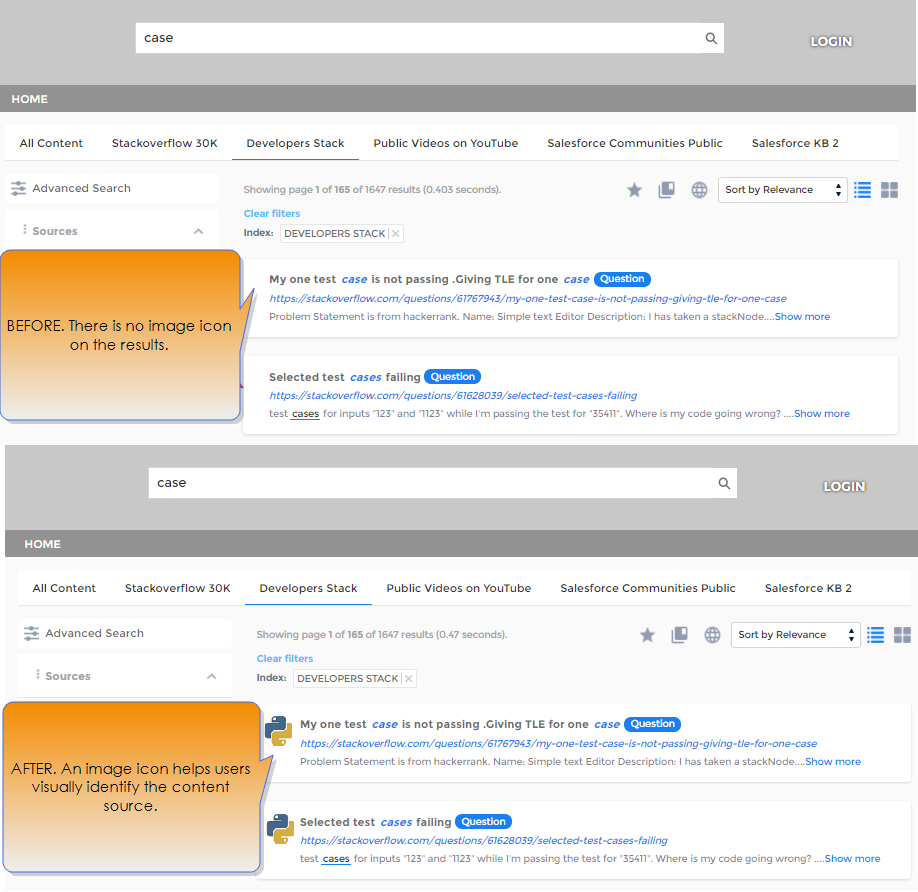 Link an Icon to a Content Type
Open a search client for editing.

Check an icon to select it. Then clickto close the dialog. Alternatively, use Upload Icon to add an image to the library and then select it.
The new icons should now be visible alongside each search result from the content type selected in step 2.