Pick a Content Tag to Go with Results
Content Tags are useful when you want to inform search users where the results are coming from. You can tag each result with its content source, such as Salesforce, YouTube, Jira, and Khoros. Alternatively, you can tag each result with the content type, such as Salesforce Case, Salesforce Article, and Khoros Thread.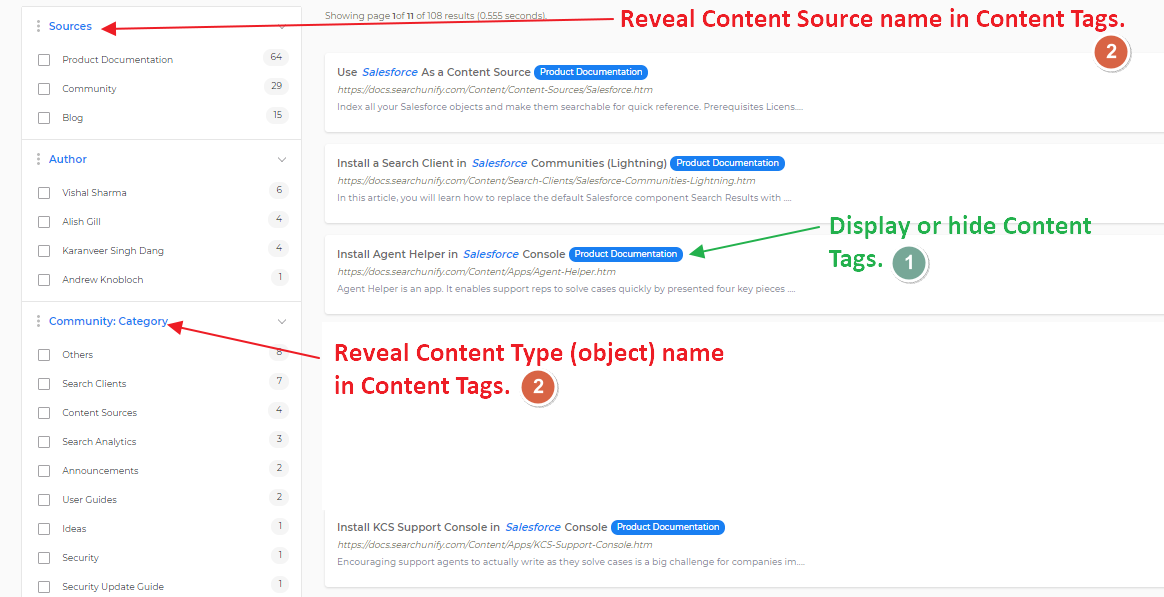 Configure Content Tags
In the default state, Content Tags are enabled and the default value set is Content Sources.
To change the order of facets on a search client, open it for editing.
Go to Content Sources and click Set Default Preferences.
Related