Create a Base Hyperlink (HREF) on Search Result Pages
Search clients are unusable without a configured Create Base HREF. In the default set-up, each document on the search results page has a unique ID. Although useful in the back-end, it has no use for search users because they cannot click an ID to access a document.

In the case they try, they will receive an error message.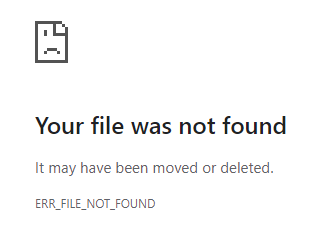 As an admin you can replace the IDs with hyperlinks. Create Base HREF lets you to do that.
Defining the Location of Each Content Type
If you see a URL instead of an ID, then you have successfully configured Create Base HREF. Your customers and employees can now access documents by clicking them.