Exclude Values from Filters
Exclude is used to remove facet values from filters. Consider a scenario, where you don't want users to filter results by the value Apps in the filer Documentation Category (see the image). That value can be removed easily with the Exclude button.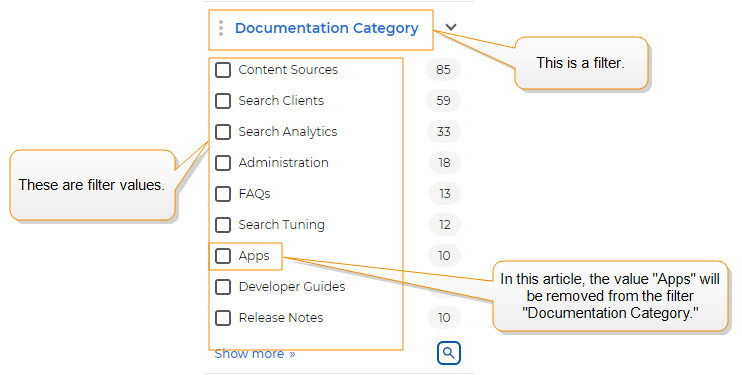 Removing a value from a filter doesn't impact results. Users can still find documentation on Apps, but they cannot limit search to app docs.
Remove Content Field Values
Result
The value Apps has disappeared from the filter Documentation Category.