Rearrange or Hide Facets on Search Clients
Facets on a search client can be rearranged to improve search experience. For instance, Sources and Authors can swap places and Community: Category can be placed ahead of both of them.
Alternatively, you can hide facets to obtain a near search client page. This article covers both scenarios.
Rearrange Facets
Result
Topic and Sources have swapped places.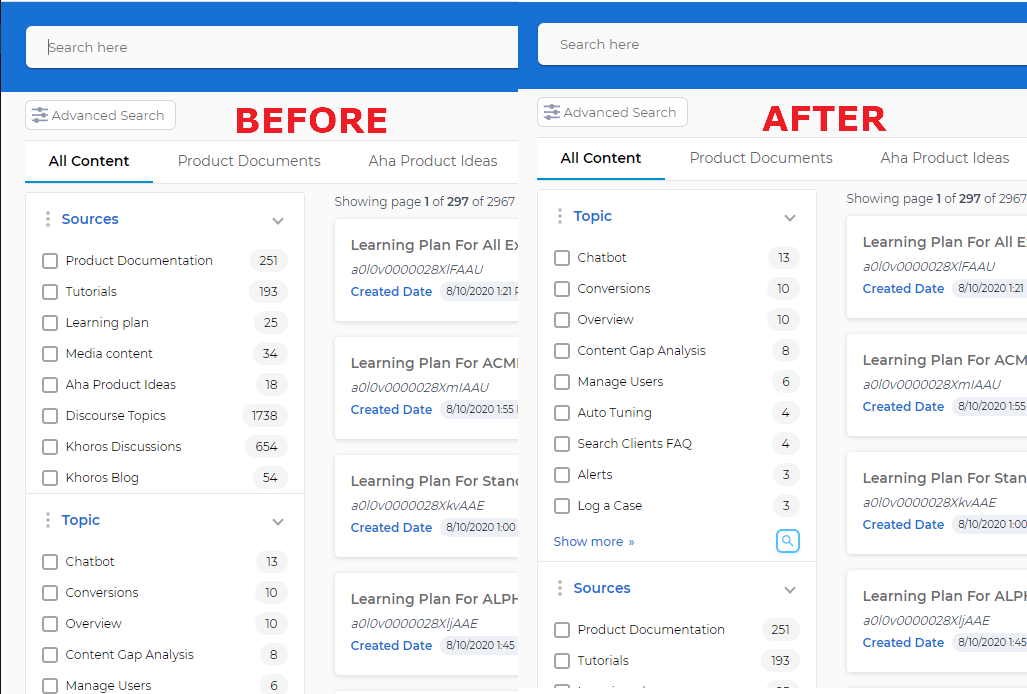 New Order for Facet Values
Result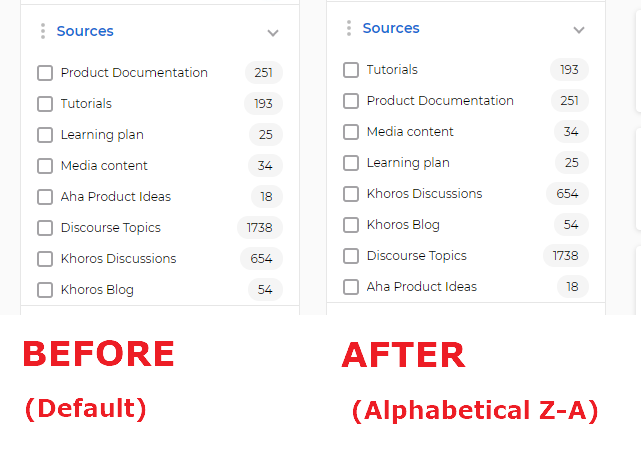 Hide Facets
When the list of facets gets excessively long, you can choose to hide some or all of them from Hide Facets. Next is an illustration of a search client without facets.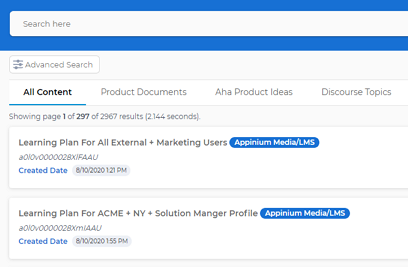 To start, click Hide Facets.

Check the facets that should disappear from the search client. Alternatively, you can check Hide All Facets to remove them all. When a search user in on the All Content tab, he sees only the facets that haven't been hidden. On jumping to a content source tab on a search client, the user sees the facets only for the selected content source.
Related