Install a Search Client in Higher Logic
Find information faster on Higher Logic with SearchUnify. This article walks you through the process of installing a SearchUnify search client in your Higher Logic community.
Prerequisites
Admin access to a Higher Logic community
Enter Token Generation URL, which can be obtained from your SearchUnify representative
Create a Search Client for Higher Logic
Enter the details:

Enter Platform Name. Label your search client.
Enter Base URL. Mention your Higher Logic instance URL or the web address of your community. For instance, https://myawesomecommunity.mygreatcompany.com/.
Enter Token Generation URL. The URL is used to secure data flow between your search clients and content sources. Simply paste the URL that you received from the SearchUnify representative.
Enter Token Expiry Time (in milliseconds). Tokens are generated at fixed periods to maintain secure communication between your Higher Logic search client and content sources. Shorter intervals tend to be enhance security and longer intervals don't consume much computing power.
Install a Search Client in Higher Logic
Result
A SearchUnify search client on a Higher Logic community.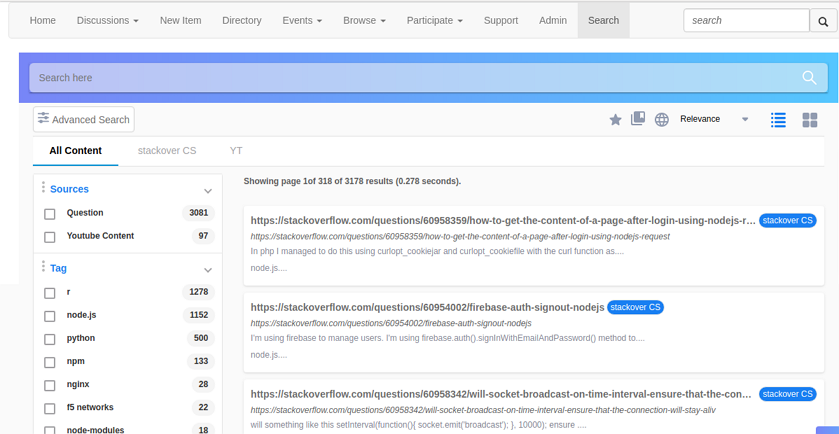 Last updated: Tuesday, June 23, 2020