Install a Search Client in Microsoft Dynamics
Find information faster on Microsoft Dynamics with SearchUnify. This article walks you through the process of installing a SearchUnify search client in Microsoft Dynamics.
PREREQUISITES

Download the search client.
Install a Search Client in Dynamics
Log into Microsoft Dynamics and open Advanced Settings.

Open Customizations.

Go to Solutions.

Using Import, upload the downloaded Microsoft Dynamics search client. It should be a zip file.

Once the upload is complete, you will find a configuration screen. Enter the details and click Submit.

Enter Service Endpoint. The web address of your SearchUnify instance.

Enter Provision Key. A secret key linked to your SearchUnify instance. Contact a CSM to obtain it.

Enter UID. The search client ID of the uploaded search client. It can be found in readme.

Portal. The place where search client is going to be installed.
The search client has been installed. To use it, from Apps go to the portal where the search client has been installed.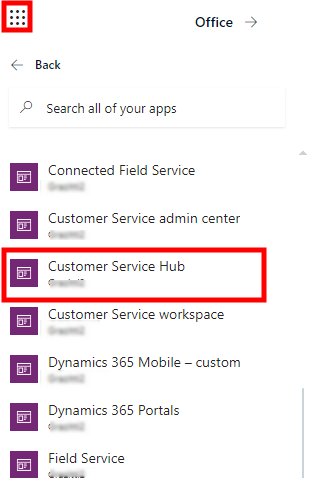 Open a case page. The search client is in the right panel.