Install a Search Client in Zendesk Console
Find tickets faster in Zendesk Console. This article walks you through the process of installing a SearchUnify search client in Zendesk Console.
Prerequisites
Download the Zendesk search client
Installation
Enter an App Name and upload Zendesk_console.zip using Choose File. Zendesk_console.zip was extracted when you had unzipped the search client before .
Usage
To use the search client, first open a ticket in Zendesk Console and then launch SearchUnify from Apps. You will see results related to the opened ticket.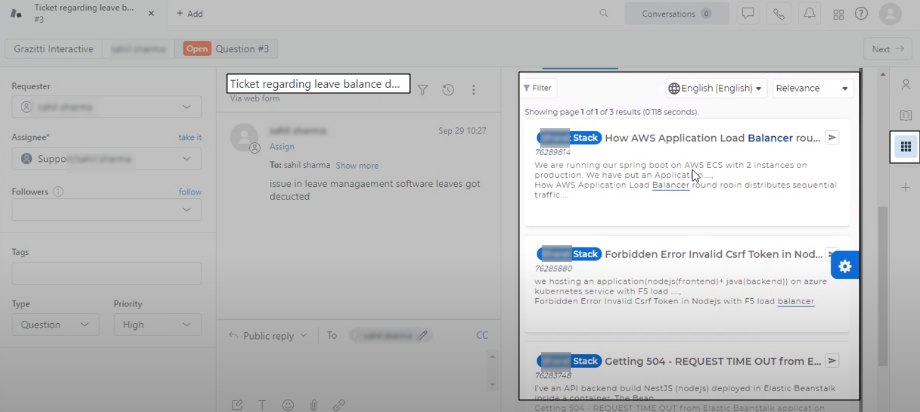 Using Attach to Ticket, you can insert a knowledge article into your reply.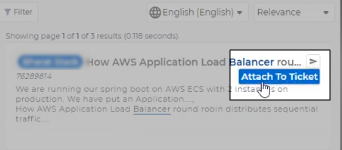 The article is linked as a case.