View Administrator Activity in Admin Logs
You can use Admin Logs to search, view, and download records of administrator activity in your SearchUnify instance. Admin Logs records the user ID of each admin who logged in, the time when they logged in, and the features and modules they used. The data can viewed in your browser and/or can be downloaded as a .csv file. The default time period for which the data is presented is 30 days, but you can apply a custom time range as well.
Viewing Logs
To view administrator activity, go to Security, then Admin Logs. You will find a screen similar to the one below. <![CDATA[ ]]>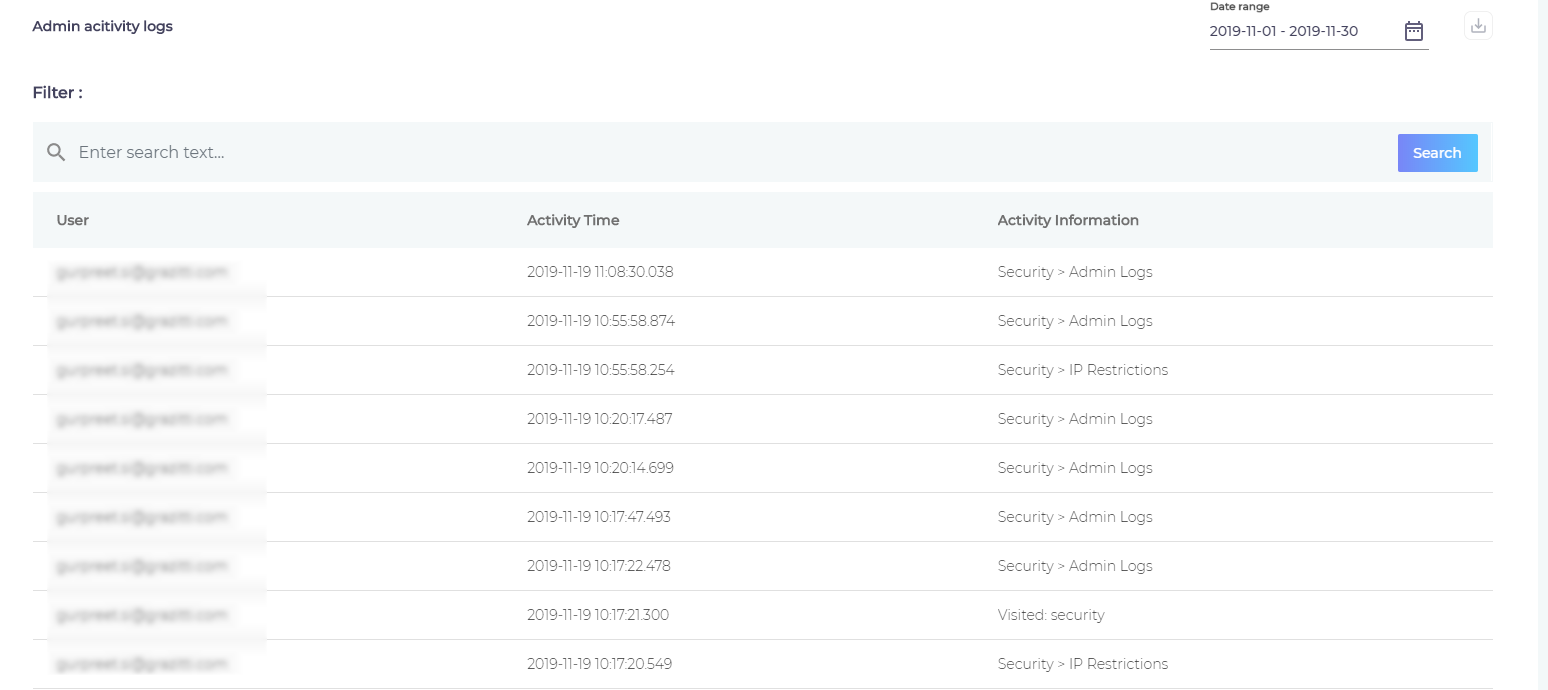 On the Admin Logs screen, three features are available.
Search Box. Look up logs by either user ID or activity name.
Date Range. View data for a custom time range.
Download. Download Admin Logs data in the CSV format.

Last updated: Friday, February 26, 2021
Was this article helpful? Send us your review at help-feedback@searchunify.com