View Instance Manager Activity in Admin Logs
Admin Logs in Security keeps a log of the admin activity in your SU instance. Through Admin Logs, you can trace changes in Content Sources, Search Clients, Search Tuning, and NLP Manager to a person. The data can viewed in your browser and/or can be downloaded as a .csv file. The default time period for which the data is presented is 30 days, but you can change it from Date Range.
Find Admin Logs
To view administrator activity, go to Administration  > Security > Admin Logs. You will find a screen similar to the one below.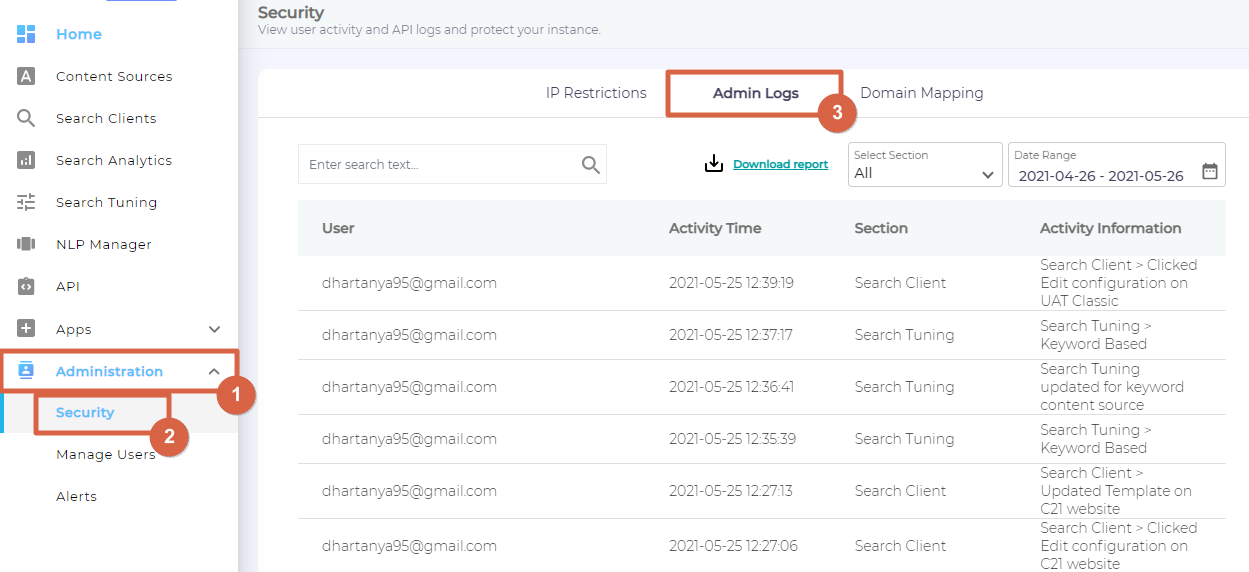 Admin Logs Features
On the Admin Logs screen, five features are available: