Turn on Content Source Indexing Notifications
Content Source Subscription allows instance users to set up email notifications each time a content source is successfully crawled, an error is encountered in crawling, or both. The notifications can be set up for one or more content sources and anyone in your organization can be a subscriber.
Become a Subscriber
After a successful subscription, you will find the emails listed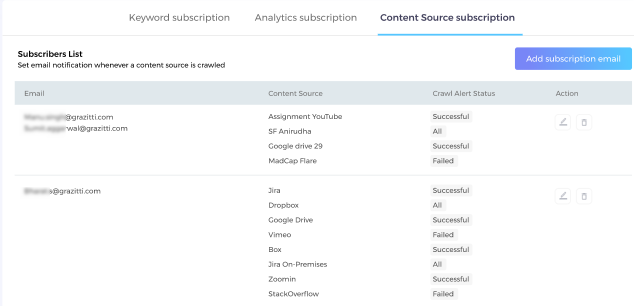 Crawl Fail Notifications
When a content source crawl fails, the subscribers receives an email with the crawl logs attached. The log file is shared only for failed crawls, not for successful crawls. The goal of the log file is to help recipients quickly figure out the cause of the crawl failure.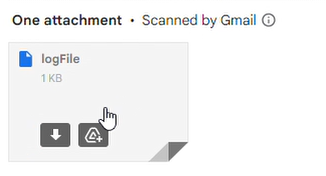 Website Crawl Logs
When a crawl on a website content source fails, then along with log file, a second file is shared with you. The second files contains the list of the URLs that couldn't be crawled.