Map User IDs with Emails
Email Tracking maps sessions IDs to emails. If you have installed a search client on a gated Khoros community or another platform that requires the end-users to log in with their email, then you can use Email Tracking. Once activated, it starts adding data to the second column in the Session Tracking Detail report. The report captures user search behavior and other interesting pieces of information.
NOTE.

To comply with the European Union's General Data Protection Regulations (GDPR), Email Tracking is turned off in its default state. However, if your company does not fall under the EU jurisdiction or if you have explicit permission from your users to track them, then you can connect search session IDs with user emails.
Install the Add-on
Go to Apps and click Explore Apps (if no apps have been installed so far on your instance) or Install New App.
Find Email Tracking and click Install.
Turn on Email Tracking
Go to Search Clients and open a platform for editing.
Open Analytics Settings, then Analytics Properties.
Turn on Internal/External email tracking enabled.
Get Internal and External User Statistics
Admins can get data on how their employees (internal) and customers (external) users interact with a platform if Internal/External email tracking enabled is turned on. This feature is handy to identify usage patterns. In the next image, notice that out of 295 sessions, 149 are from internal users and 146 are from external users.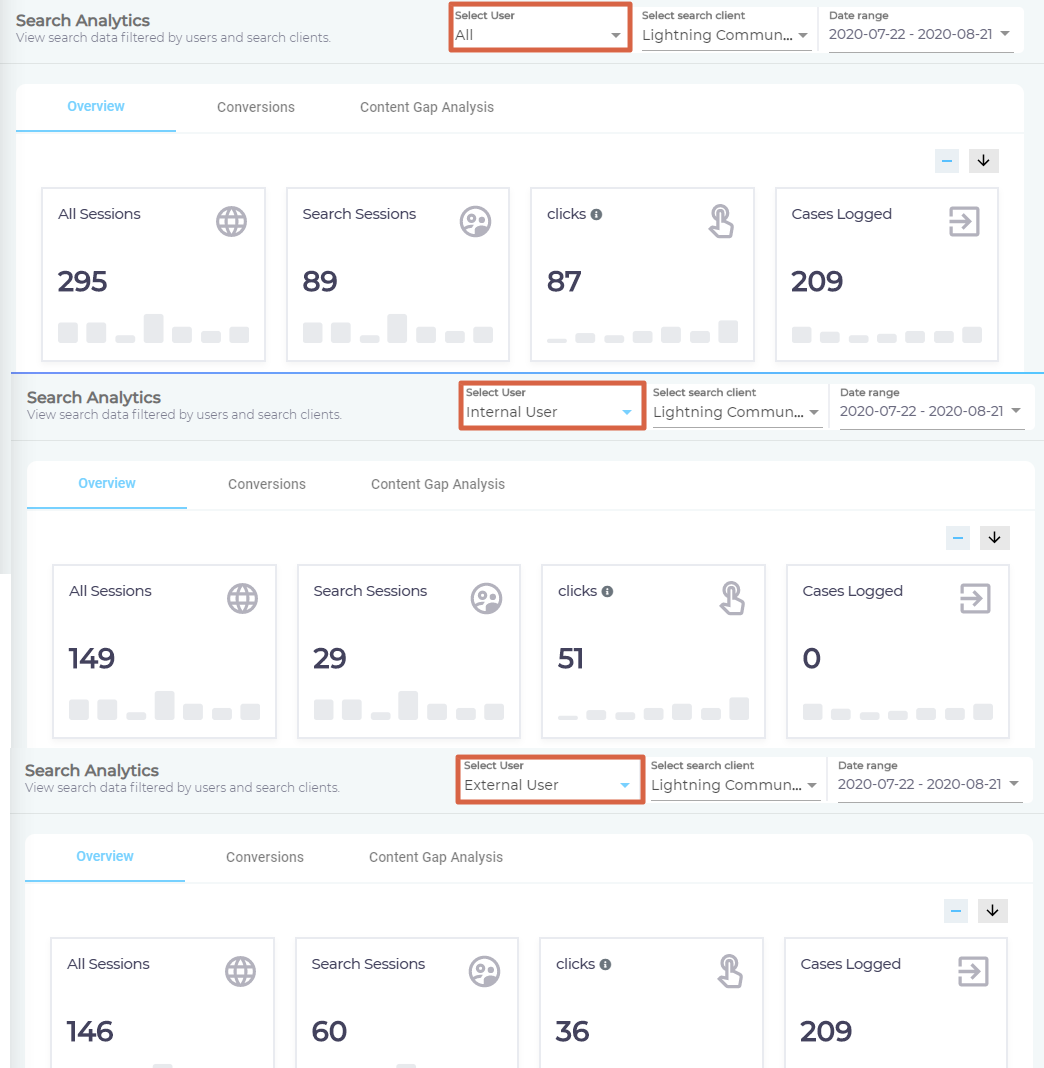 Toggle Internal/External email tracking enabled on.
Enter your company's domain in Domain Name. Only the users logging in with the email addresses ending with the entered domain are considered Internal Users. In the image, anyone with an email address of the kind <somebody>@grazitti.com is an internal user.

Click Save.