Use MindTouch As a Content Source
This article walks you through the process of connecting your MindTouch instance with SearchUnify.
Linking MindTouch to SearchUnify
Click Content Sources, then Add a new source, find MindTouch, and click Add.
Select MindTouch and enter a name. When entering a name, stick to ASCII characters.
Enter your MindTouch Client URL and select an Authentication Method.
Click Connect and proceed to Selecting Crawl Frequency if you chose No Authentication.
Enter your MindTouch username and password if you chose Basic and then click Connect.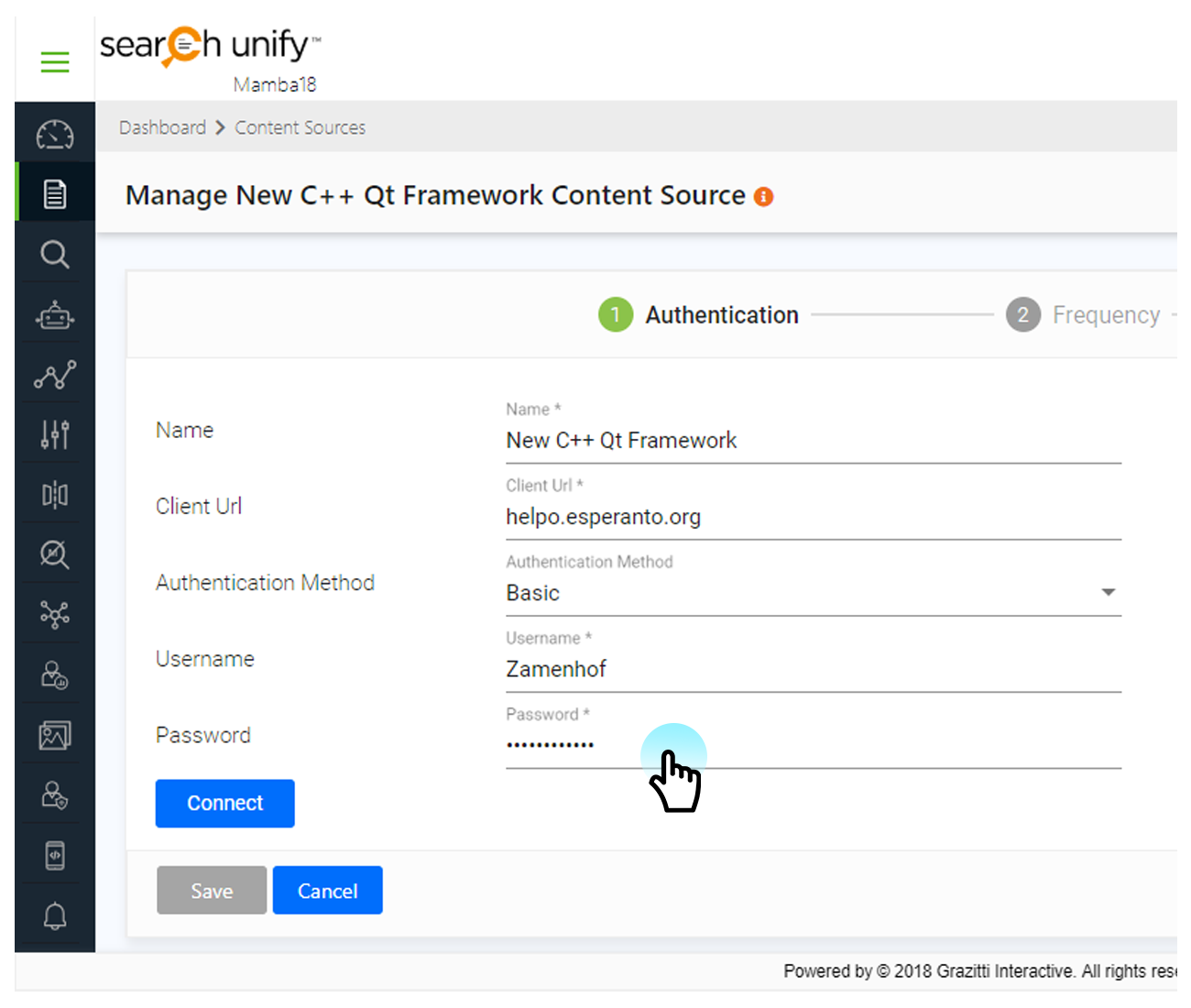 Selecting Crawl Frequency
Choose a start date and crawl frequency from Select the time when the sync starts and then click Set.

Start Date. Use it to limit results to updated documentation. Only the articles written or updated after Start Date will be indexed and searched.
Frequency. Select how often you want SearchUnify to crawl and index lead activity in Marketo.
Refining Search
Use Add/Edit Fields to refine search within a content type.
You can select which metadata fields will be searchable and which ones will be used as filters.
Press Save.
Last updated: Friday, February 26, 2021
Was this article helpful? Send us your review at help-feedback@searchunify.com