Help and Support
Self-help docs, community discussions, and expert assistance are available to help you troubleshoot issues and find new ways to get the most out of SearchUnify.
Prerequisites.

To watch videos in the Video Library and use several other support options, Register on the SearchUnify Community.
Self-Help Resources
Consult these resources to solve a problem or grok the SearchUnify platform.
Documentation
Use the docs to learn the functioning and configuration of any feature. There are two ways to find docs:  
Search Box. Look up the feature by its name on the docs.
Navigation. Use the main navigation. The navigation path in the documentation mirrors the navigation path in a SearchUnify instance. For example, to add a Salesforce content source, go to Docs > Content Sources > Add > Salesforce.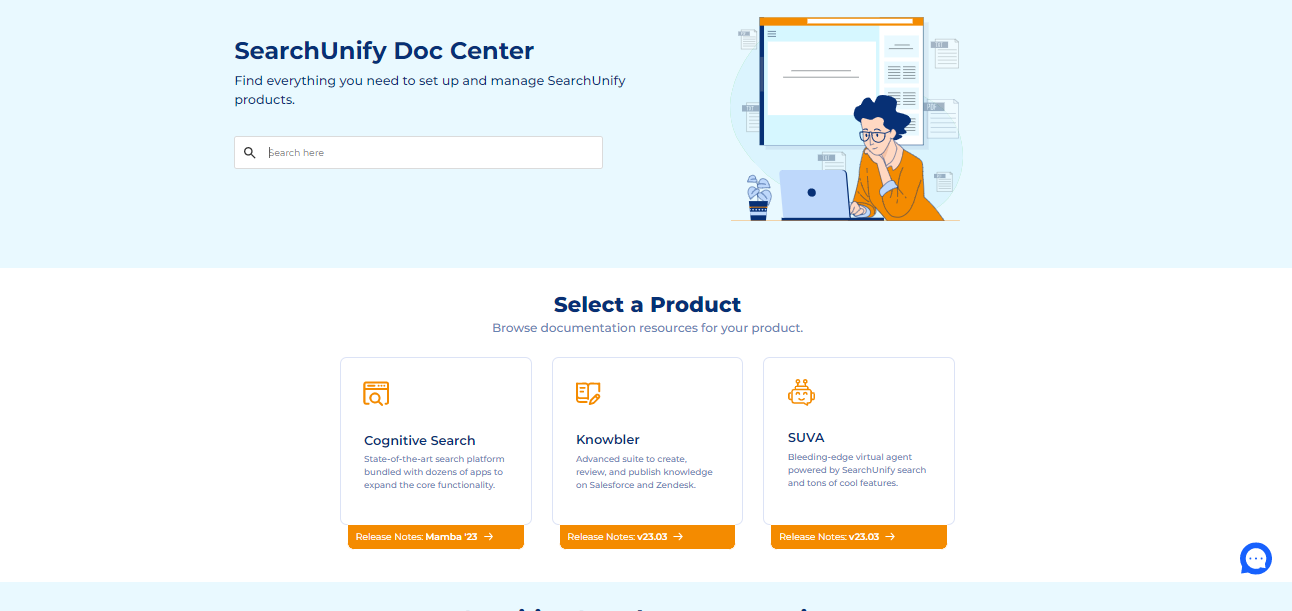 Visit: SearchUnify Documentation
Knowledge Base
This section consists of the known issues. Each issue is accompanied by detailed resolution steps.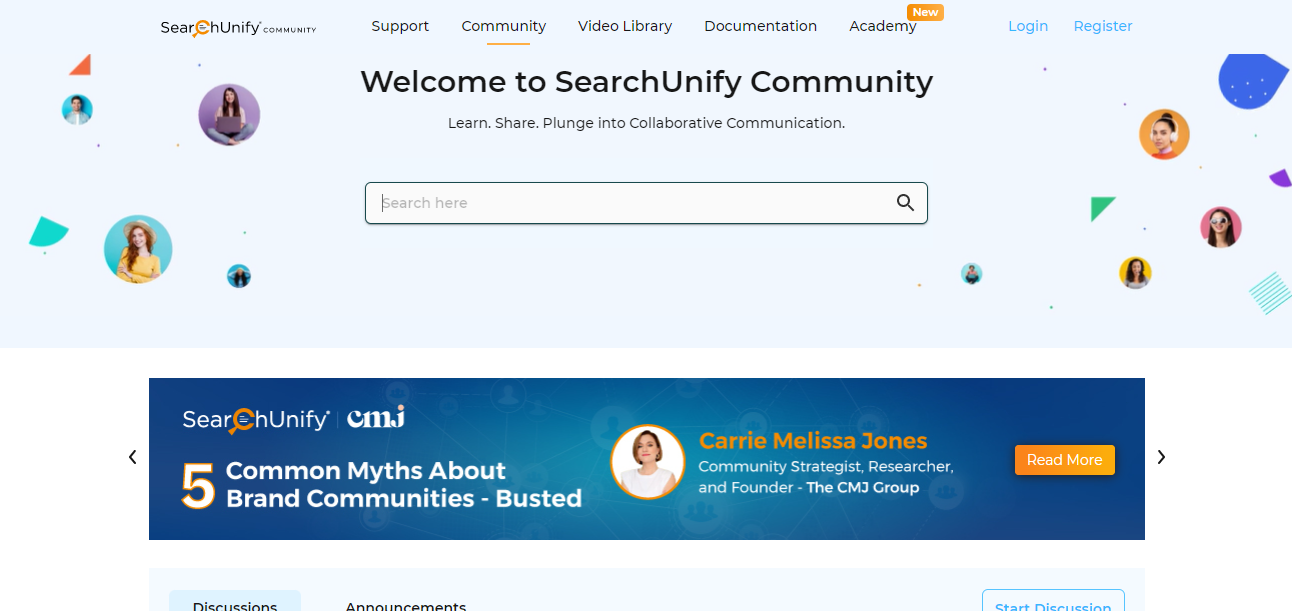 Visit: SearchUnify Knowledge Base (Requires Login)
Video Library
An ever-growing collection of video tutorials and SearchUnify webinars.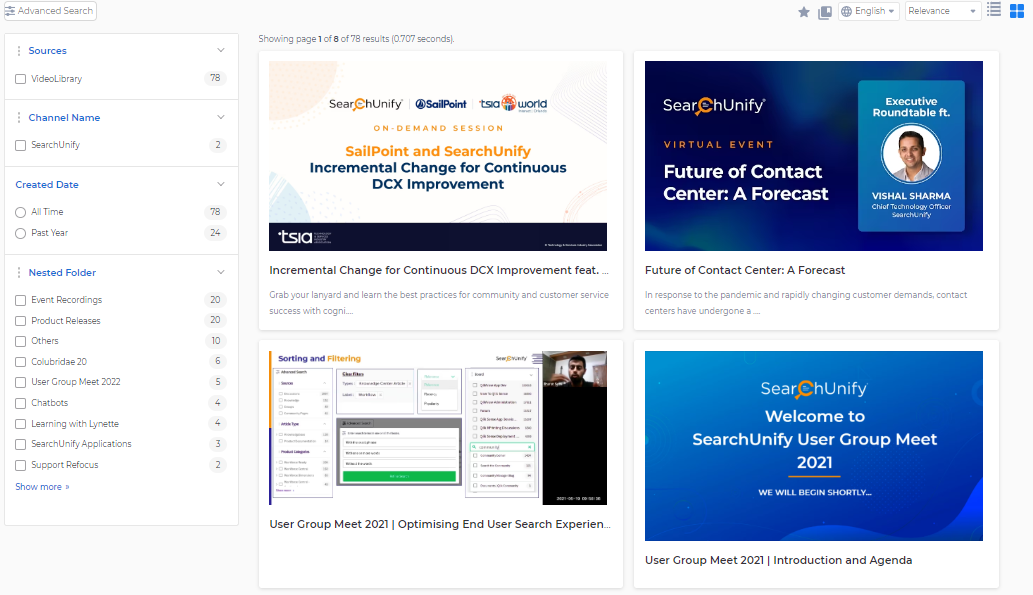 Visit: SearchUnify Video Library (Requires Login)
Academy
The SearchUnify Academy offers hands-on training to subscribers wanting to get the most out of their instance and others willing to grow as a SearchUnify admin.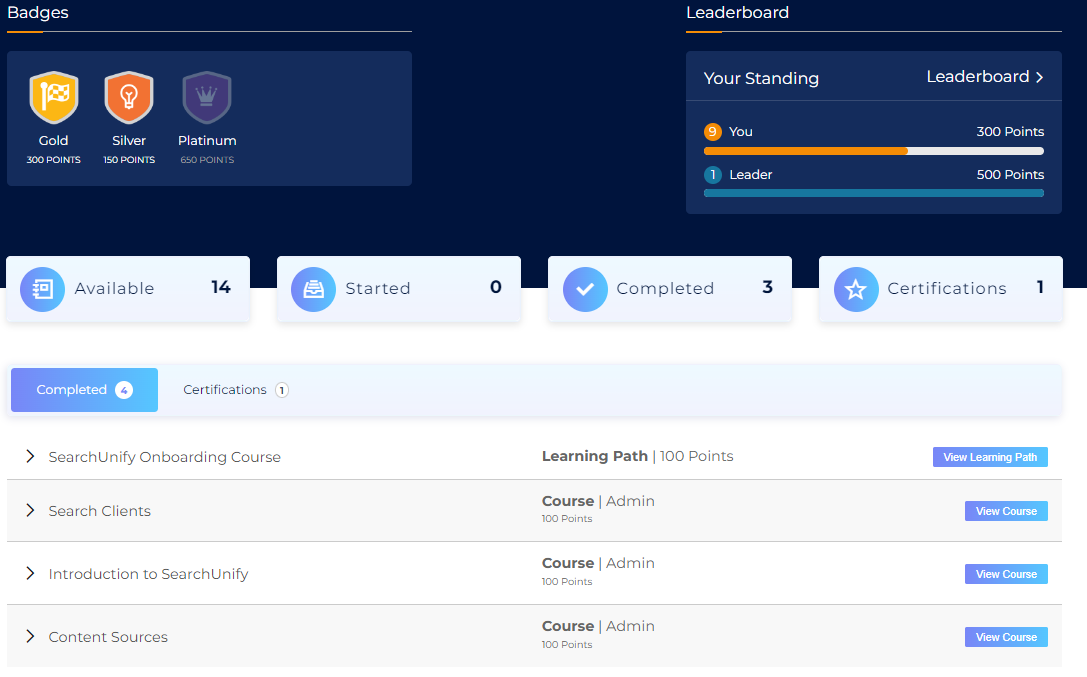 Link: SearchUnify Academy
Ask the Community
Seek help from users and the SearchUnify team. You can also suggest new features to the SearchUnify team.
Discussions
Start a discussion about your issues, share feedback, and interact with other users from around the world. Click Start Discussion to participate.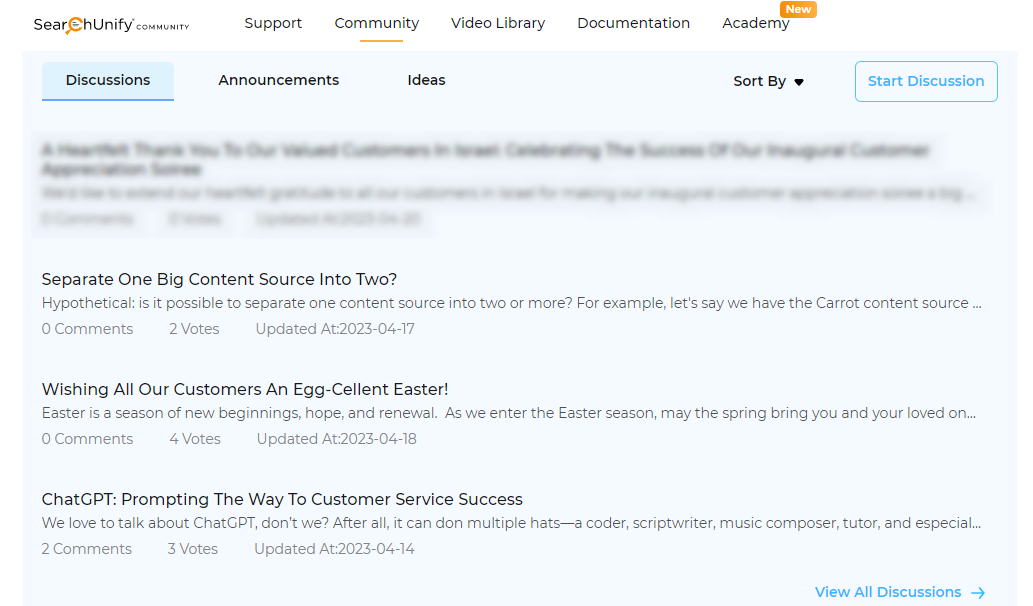 Visit: SearchUnify Community Discussions (Requires Login)
Ideas
Share features that you would like to see in a future release. We will try to incorporate the feasible ones in our updates to serve you better. Click Submit Your Idea to start.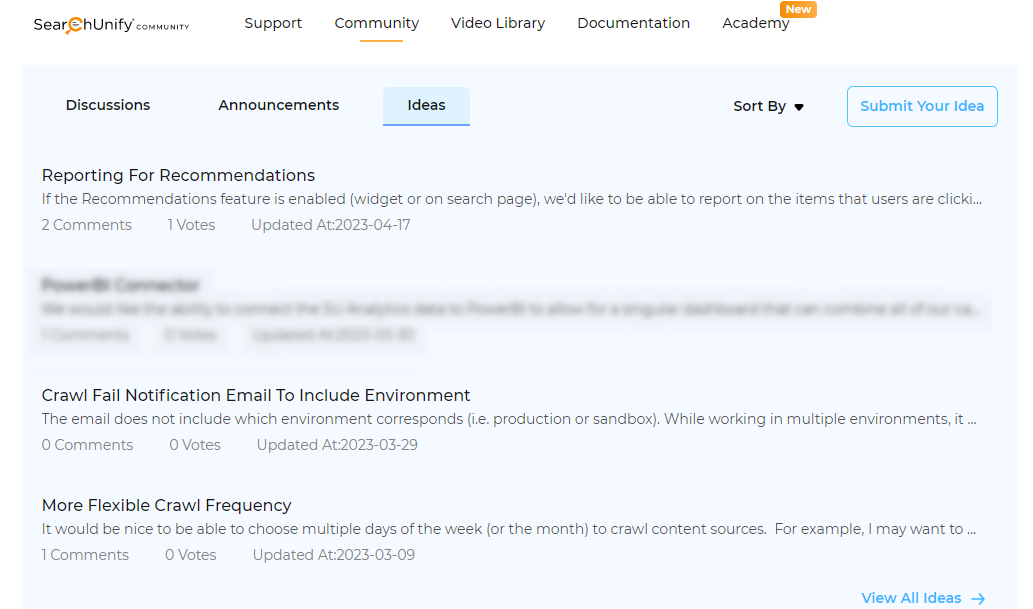 Visit: SearchUnify Ideas (Requires Login)
Expert Assistance
When everything else fails, turn to the experts.
Contact a CSM
Reach out to your Customer Success Manager if you are facing challenges.
Submit a Case
Troubleshoot your issues with expert assistant from our support team. Submit a case and it will be resolved in time depending upon the priority. You can track existing cases and stay up-to-date with the case progress.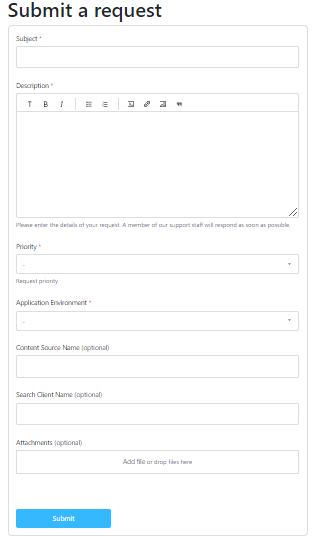 Link: Submit a Support Case