Your Admin Home Menu Bar
Menu Bar is the blue ribbon on the top of your SearchUnify instance. It contains four items: Search Bar, Help, Light Mode, and

(Announcements and Notifications). A fifth object on the top left corner of Menu Bar contains a dropdown with two options: My Account, which lets you change your password, and Logout.

Search Bar
Search Bar provides quick access to SearchUnify features and documentation. Its use is optimal for admins who wish to jump straight to a feature embedded deep in navigation.
Features
open <FEATURE_NAME>. Prefix your query with open, click Space, and then write the name of a feature to jump to its screen.

<FEATURE_NAME> in <MODULE>. Refine your search with the in operator, which reduces the scope of search to the specified module.
Help
Clicking Help takes you to the SearchUnify documentation homepage.

Light Mode
SearchUnify has two skins: Light and Dark. You can switch between them by toggling Light Mode.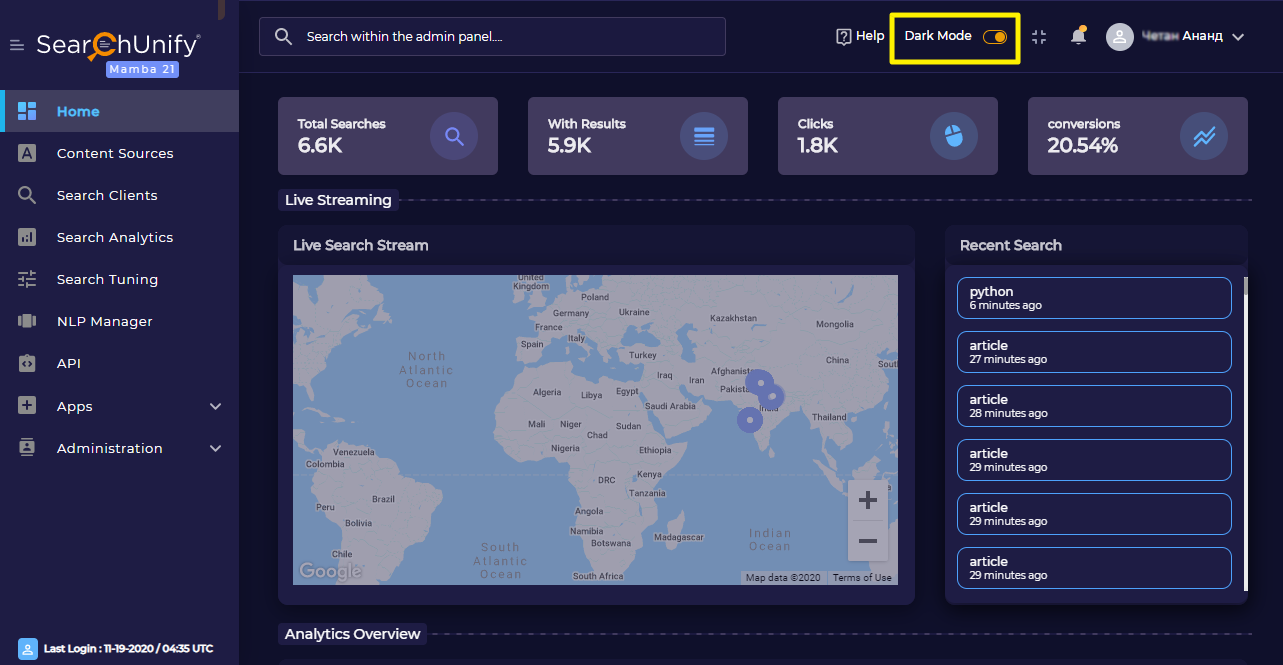 Announcements and Notifications
Clicking

launches a message box with two tabs: Announcements and Notifications.
Announcements are something.
Notifications are messages on updates, outages, and launches. The messages are from the SearchUnify team.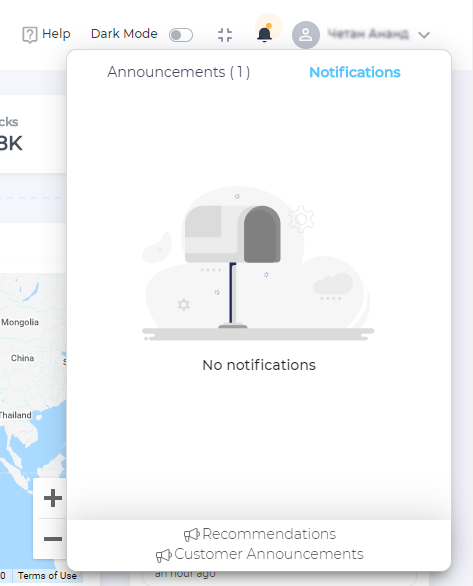 My Account
Change Password in My Account enables you to set up a new login password.
Log Out
To log out of your current session, click your name and then Logout.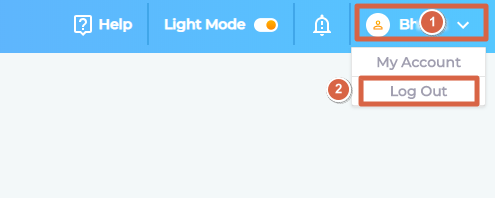 Last updated: Friday, September 25, 2020