Boost All Documents in a Content Source
Content Based is used to personalize search. However, instead of a single user, the audience is a group of users, such as support reps, customers on your community, or new employees.
Through boosting, you can: 
Display more cases in a Salesforce Console search client.
Present more discussions in a Salesforce Communities search client.
Show more videos from YouTube or Vimeo on a Website search client.
To increase the probability of documents one or more content sources appearing more frequently in search, navigate to the Content Based tab in Search Tuning and then perform the following steps.
Steps
Select a search client.

Move the slider to select a boost value for each content source.
In order to test the impact of content boost, you can move to Test Your Tuning, select the search client that you have tuned, and run a few searches. If the order of documents has changed in Test Your Tuning, then it has successfully changed for search client users as well.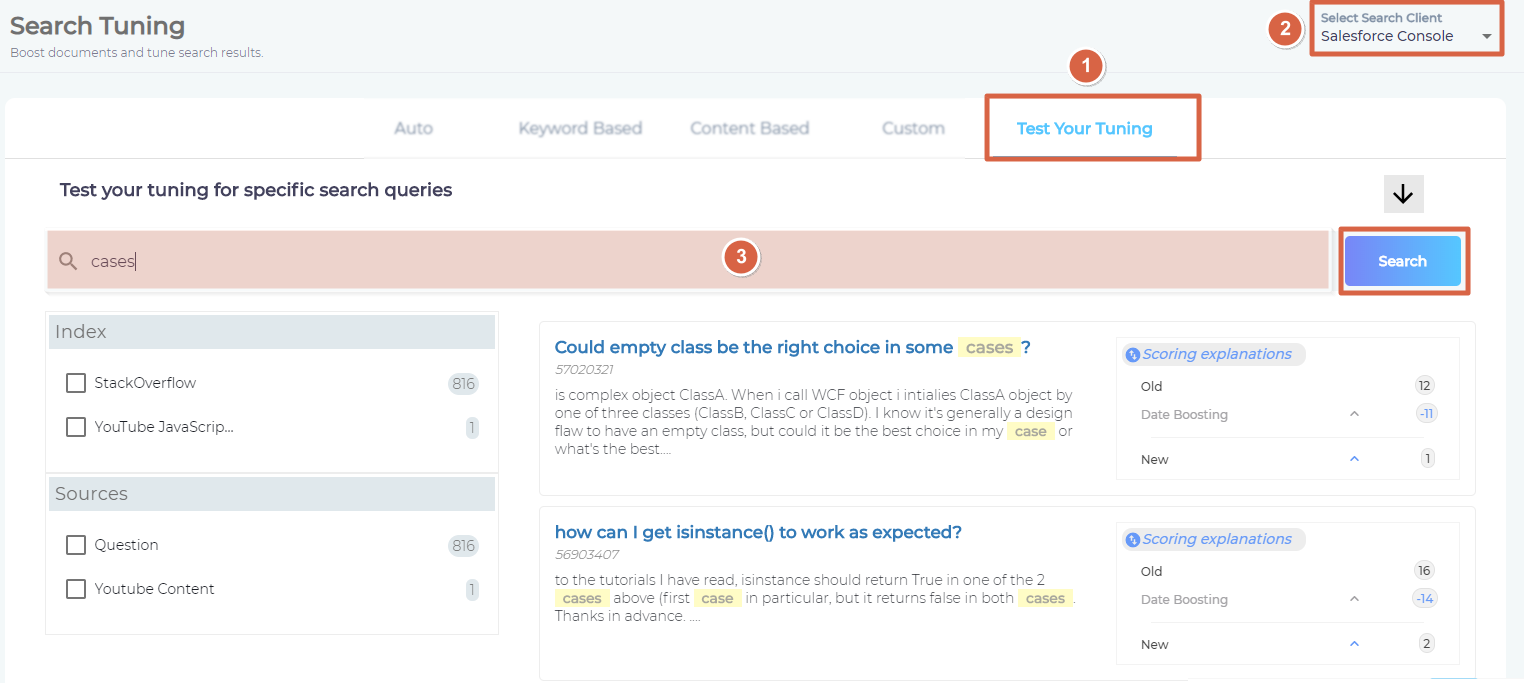 Last updated: Friday, January 8, 2021
Was this article helpful? Send us your review at help-feedback@searchunify.com