Test Your Tuning
Test Your Tuning replicates the behavior of your search clients. You can navigate to this tab after making changes in How Auto Tuning Works and Its Features, Boost All Documents in a Content Source, Boost Documents for Specific Keywords, or Custom Tuning: Boost Articles Based on Keyword Match in a Field and measure the impact of your changes.
NOTE.
The results in Test Your Tuning don't always match the results in your search client because Test Your Tuning ignores all access control settings.
Usage
In order to use, select a search client and run searches.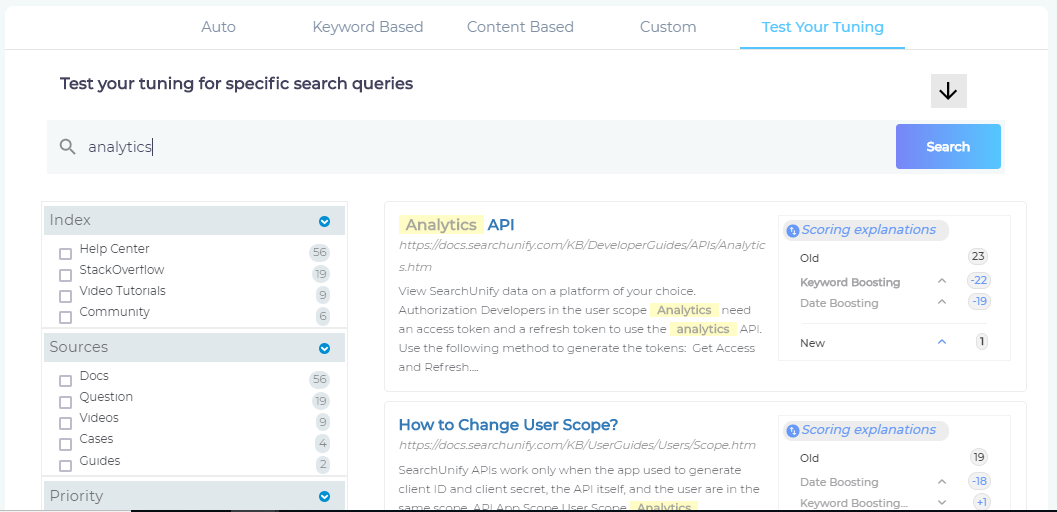 Viewing the results of your tweaks in Test Your Tuning is quicker than launching several separate search engines.
Last updated: Friday, January 8, 2021
Was this article helpful? Send us your review at help-feedback@searchunify.com