Use Moodle As a Content Source
This article explains how you can enrich your search clients with Moodle courses.
PERMISSIONS.

SearchUnify ignores user permissions during searches. Kyle can find a file named "Accounts" in search irrespective of whether they have access to the file or not.
Adding Moodle as a Content Repository
Click Content Sources, Add a new source, find Moodle, and click Add.
Selecting Crawl Frequency
Choose a start date and crawl frequency from Select the time when the sync starts and then click Set.

Start Date. Use it to limit results to updated documentation. Only the articles written or updated after Start Date will be indexed and searched.
Frequency. Select how often you want SearchUnify to crawl and index your Moodle course(s).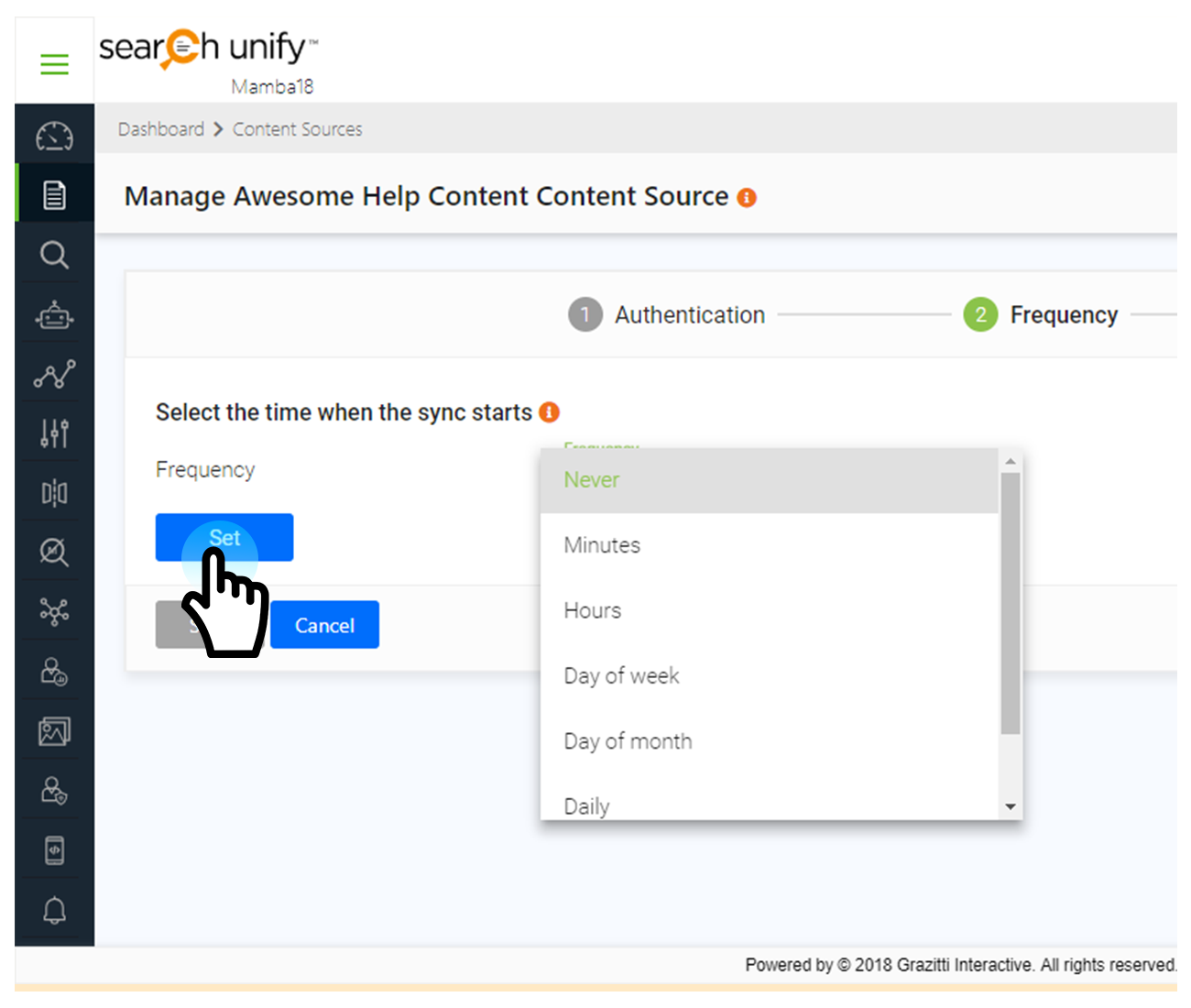 Choosing What Should Be Indexed and Searched
Use Add/Edit Fields to customize search:
You can search through 22 metadata fields or use them as filters. They are: id, shortname, fullname, categoryid, categoryname, idnumber, summary, summaryformat, format, showgrades, newsitems, maxbytes, showreports, visible, groupmode, groupmodeforce, defaultgroupingid, lang, theme, post_time, modified_time, and view_href.

Save the search settings.
You should see Moodle in Added Content Sources.