Getting to Know Your SearchUnify Dashboard
Home is an abridged story of search on your website, community, or another platform. The story is told through 12 visualizations on a page. Each visualization covers a key part of search experience, including: How popular search is among your employees and customers, how useful search clients are, where the searchers are from, and what you can do to enhance search experience for everyone.
Four-Tiles Ribbon
The Four-Tiles Ribbon displays the cumulative data on four metrics from all your search clients. The metrics are: Total Searches, With Results, Clicks, and Conversions.

Case Deflection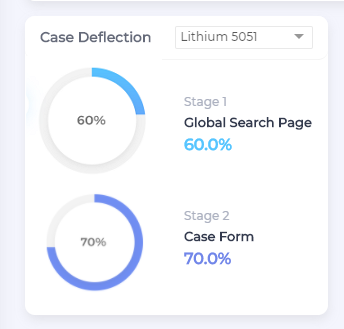 Stage 1 Case Deflection equals Conversions. It is available on all search clients.
Stage 2 Case Deflection is available on platforms that support a case creation page. A search client is embedded into the title field. When a customer starts logging a case, the search client begins to suggest helpful articles. A case is deflected if the customer perceives a suggestion useful and returns without logging the case.
Search Summary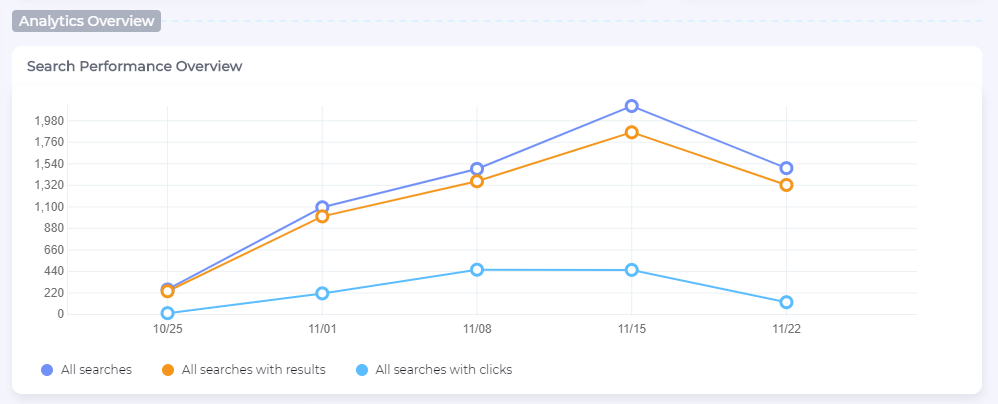 This graph summarizes a month's data of All Searches
Same as Total Searches., All Searches with Results
Same as With Results., and All Searches with Clicks. The last report is the sum of all search sessions in which users clicked at least one result.
Actionable Insights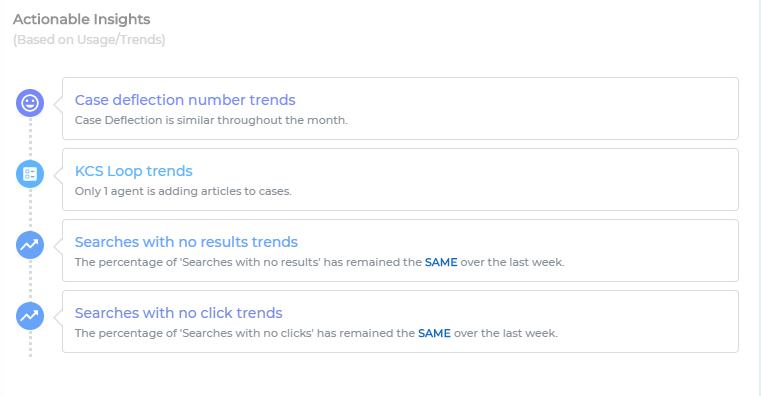 Actionable Insights reads the reports in Home and Search Analytics, identifies information that needs your immediate attention, and translates that information into plain English.
Next Best Action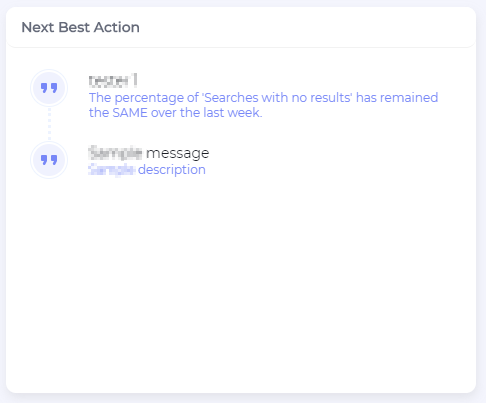 Next Best Action processes the data in Actionable Insights and the reports in Search Analytics to suggest the next course of action. The suggestions are shown next to the Actionable Insights window and generated by a customer success engine.
Recent Search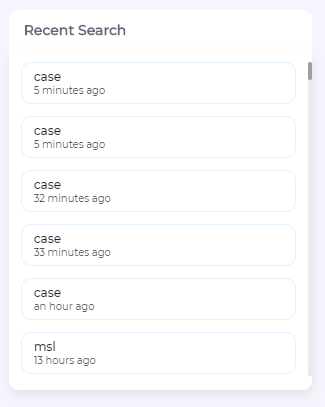 Recent Search displays a list of the latest queries from your users across all your search clients. The data is constantly being pulled because the list auto-refreshes itself.
Live Search Stream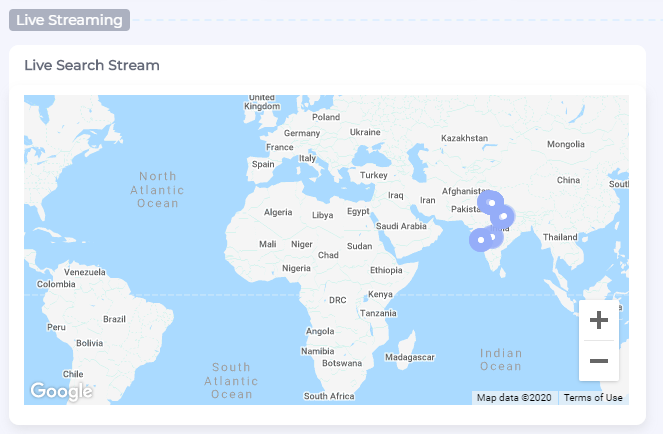 Live Search Stream displays the location your search client users in real time. Like Recent Searche, Live Search Stream also auto-refreshes itself.
Top Search Queries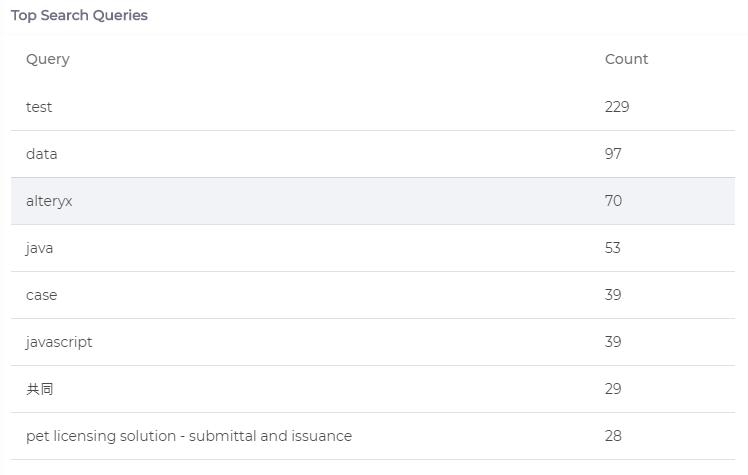 Top Search Queries provides an insight into the topics your users are interested in. It lists the most frequently-searched queries from the last month weeks.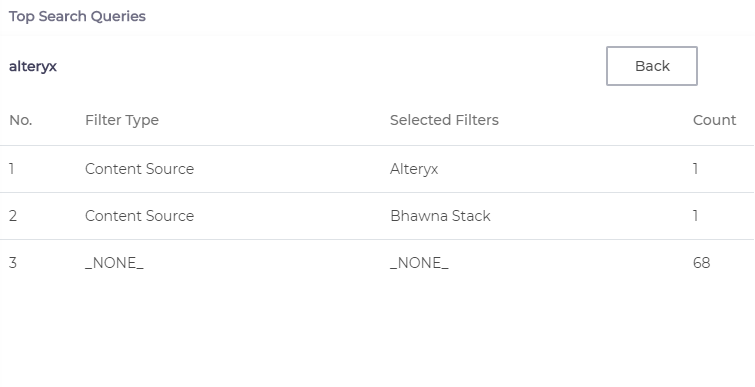 Clicking an entry shows details about the facet use; what facets users employ when they look up a query. In the next image, you can see alteryx was 68 times without the application of any facet, and two times with two different facets: Alteryx in Content Source and Bhawna Stack in Content Source.
Top Searched Keywords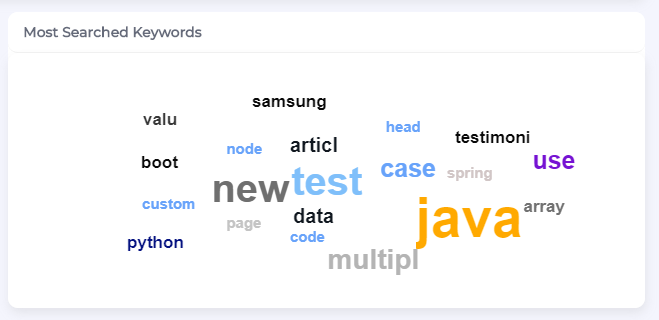 Top Searched Keywords generates a word cloud of the most frequently-searched keywords. The keywords are extracted from search queries and one query might have more than one keyword. For instance, the search query Install SearchUnify in Salesforce has three keywords install, searchunify, and salesforce.
Last updated: Friday, September 4, 2020