Share Results Analytics
Share Results Analytics provides detailed information on article sharing patterns on a Salesforce Console search client. Four sharing options are available to support agents, who can email articles, attach articles to cases, post articles as case comments, or simply copy article links to the clipboard.

Activation
Share Results Analytics isn't turned on by default. To turn it on for a Salesforce Console search client, open it for editing. Then, toggle on Share Results Analytics in the Analytics tab.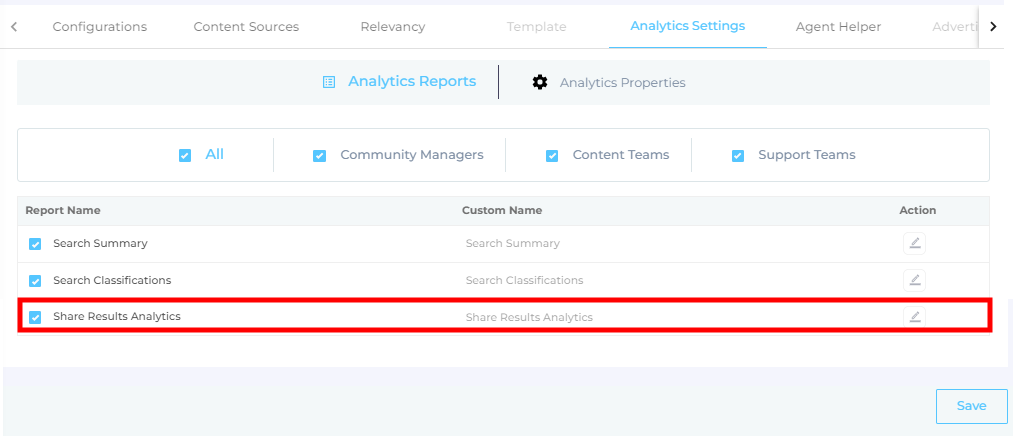 Reading the report
The report is found in the Search Analytics > Conversions and has four columns: Document, Case Number, Linked Via, and Linked By.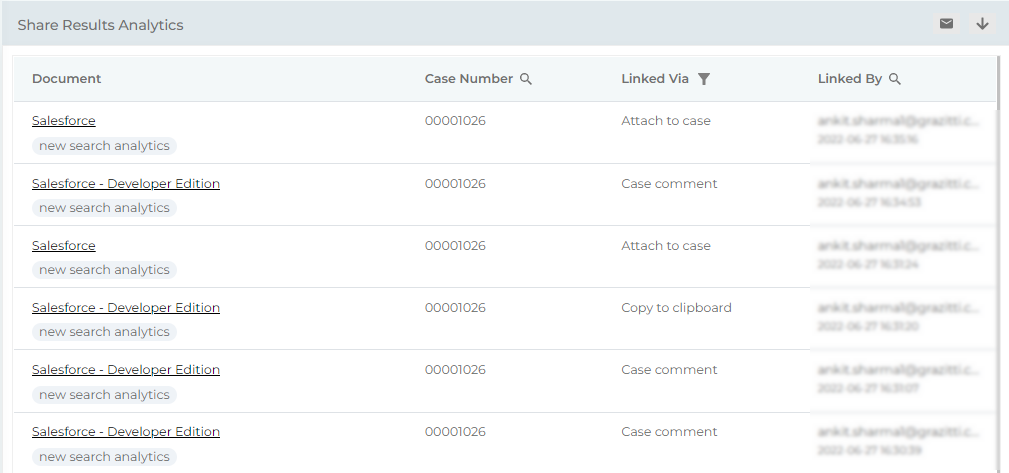 Document
The titles of the shared articles. Clicking on a title takes you to the article. Just below the article is the name of the content source where the article is hosted.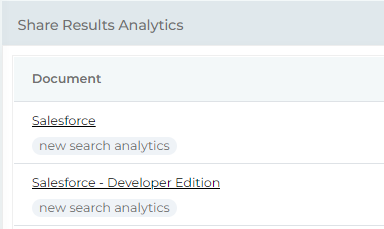 Case Number
The case ID to which articles are attached. This column is searchable. Enter the complete case ID in the search box to obtain a list of all articles linked to the case.
To find a case with the 00001026, enter the complete ID. Partial IDs, such as 0000 and 1026, don't work and produce an error "No Documents to Show."

Linked Via
Here you can find the sharing method, which can be Attached to Case, Comment, Copy to Clipboard, or Email.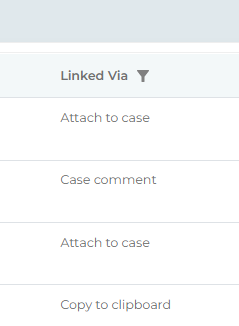 Using the filter, you can pull documents shared through one of the supported methods. In the default state, the value in the filter is set to All.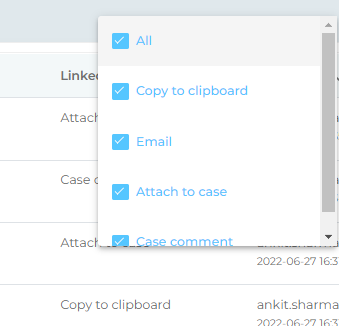 When All is unchecked and the report is filtered, then the number of applied filters is mentioned on top of the column. In the next image, the filter Attach to Case has been applied.

Linked By
The email ID of the support agents who share articles. The column is searchable. Enter the complete email address in the search box to obtain a list of the support agents who shared at least one article.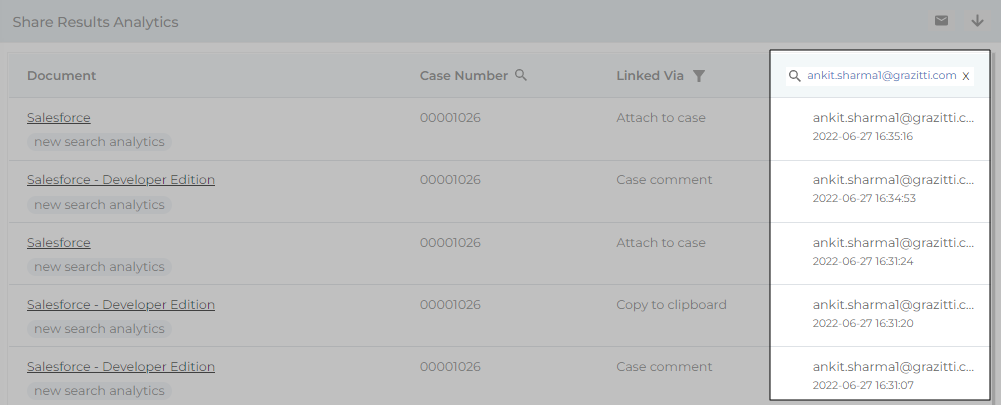 An incomplete email address leads to an error message: "No Documents to Show."

Download and Share
Instructions to download reports are to be found on Download and Share an Analytics Report. When you email the data in Share Results Analytics, the receives a zipped CSV file with the subject "SearchUnify: Share Results Analytics." The CSV five consists of seven columns: Article, Content Source, Case Number, Case Subject, Linked Via, Linked By, and Linked Date.