Advertisement Performance Report
Advertisement Performance Report measures the impact of advertisements on a search client for individual search terminologies. The impact of advertisements is measured in impressions and clicks.
You can find the report from Search Analytics > Overview. Scroll down on the overview screen to locate Advertisement Performance Report.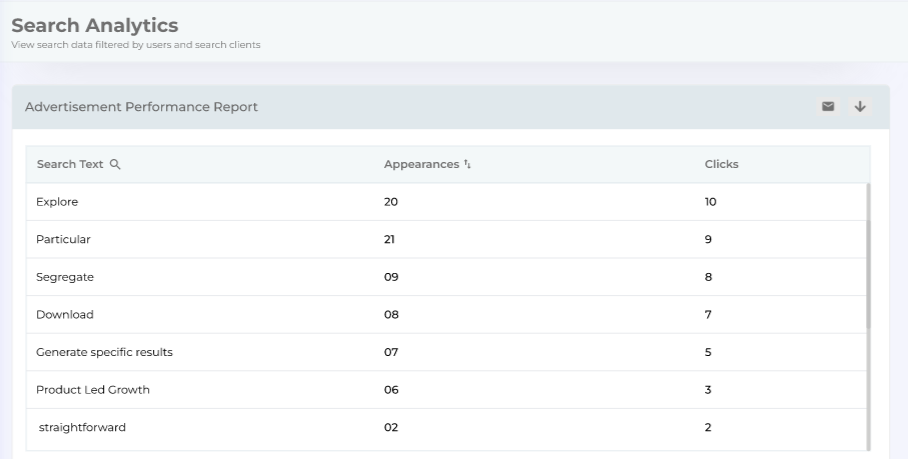 There are three columns in the report:
Search Text. This enlists the search terminologies for which the ads are set up. Click on the search icon to find an ad using its search text/phrase.

Appearances. This is the number of impressions on the ad(s). Appearances or impressions is the number of times your users have come across a specific ad.

Clicks.This is the number of clicks on the ad(s), meaning the number of times users clicked on a specific ad. Click on the sort icon to sort the ads from either highest number of impressions to lowest or vice versa.
Download or Share
Check out Download and Share an Analytics Report
Related