Case Creation Report
This is a Salesforce-specific report that captures the cases logged on your Salesforce community along with their IDs and titles. The report's six columns, running from left to right are:
# (). The sum of cases created is in parenthesis.
SearchUnify Case ID. Unique case ID.
Case Title. Subject of the case.
Session ID. Search session (SearchUnify) in which the case was created.
Email ID. Email address of the user who created the case.
User. Has two values: Internal (employees) or External (customers).
Date Time. Time when the case was created.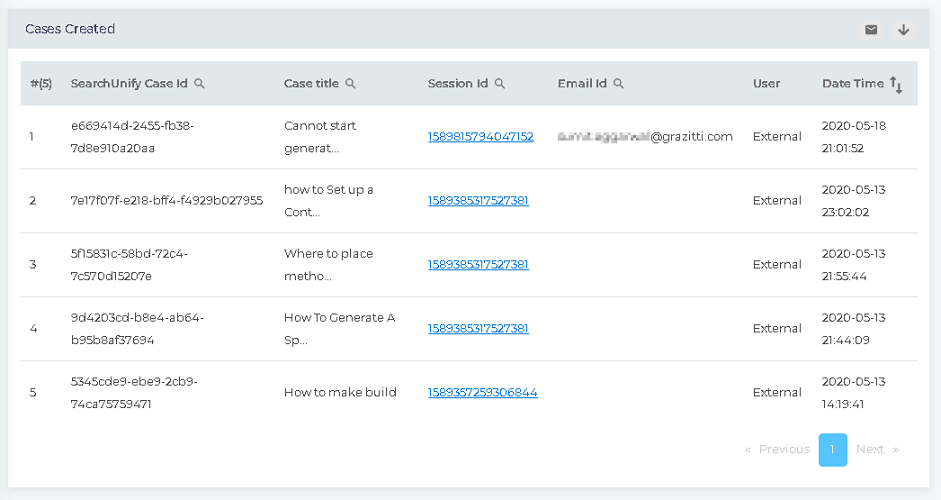 You can quickly find a case by looking it up by its SearchUnify Case ID, Case Title, Session ID, and Email ID — each of the four columns with a ICON in the header row are searchable.

Clicking on any row in the Session ID column opens a dialog detailing user activity during that section in two tables. The top table displays:
Session ID. The ID of the search session.
Searches. Sum of searches in the session.
Clicks. Sum of clicks on the search results page in the session.
Support Visit. true suggests the user landed on Support Page and false that user didn't.
Cases Logged. Sum of tickets created in that session.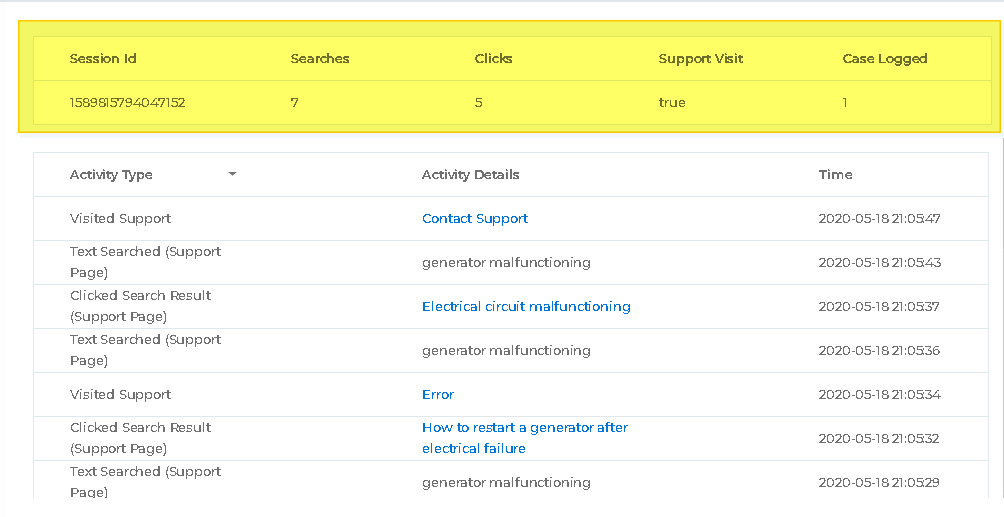 In the second table are three columns:
 Activity Type. List of user actions. It can be Text Searched (keyword), Visited Support (landing on support page), Click Search Result.
Activity Details. For Text Search, the corresponding row presents the keyword searched. For other activities, a link to the page visited.
Time. The time of activity.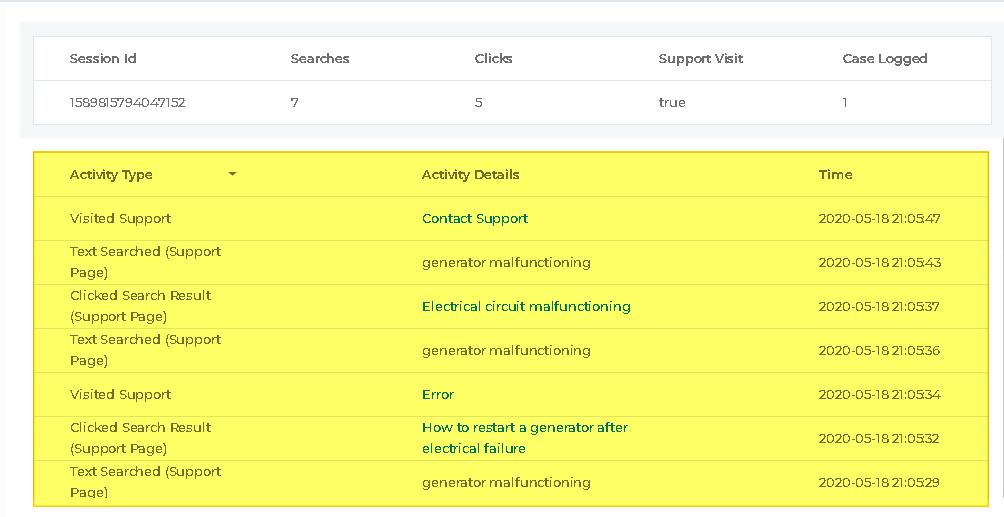 Download or Share
Check out Download and Share an Analytics Report
Related