Configure Content Sources
The Configure the Content Sources window enables you to configure what fields can be:
Indexed and what fields are to be excluded from search results
Used in the Title and summary section on a search results page
Put in the filters section
Understanding Content Field Columns
The seven content field columns control three settings.
Access Control
Searchable. Allow users to find this field in search.

User Experience
Title. Use this field as the title of an item in search results.
Summary. Use this field to summarize a document in search results. Check out Change Summary Preferences
Filters. Use this field as a facet. Related: Change Filter Preferences
Exclude. Remove a facet value from a content field. More information on Exclude Facet Values from Content Fields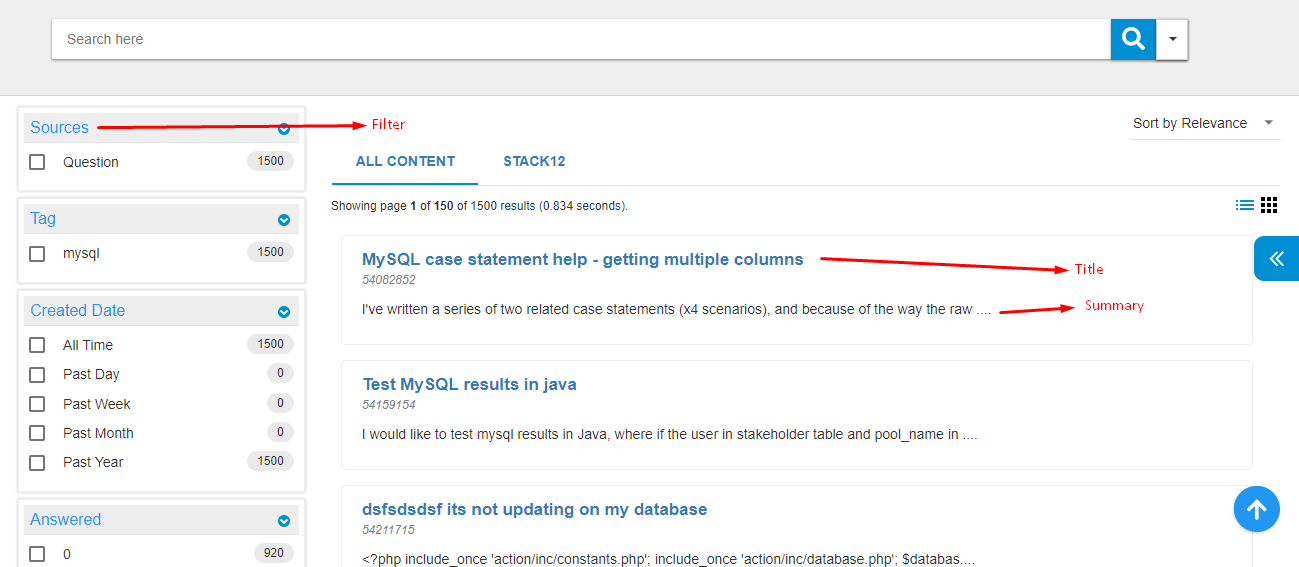 Search Efficiency
Metadata. Use the information in this field as metadata. Metadata allows SearchUnify to analyze documents and rank them accurately.
Autocomplete. Turn on autocomplete for this field.
Configuring Content Sources
Navigate to Search Clients from the menu bar.
Click to start editing a search client.
Open Content Sources.
Select a content type for indexing.

Check or uncheck the boxes against a field to change its behavior in search. Since Mamba '20, it has been possible to make a content field searchable as well as filterable.
Last updated: Friday, January 8, 2021
Was this article helpful? Send us your review at help-feedback@searchunify.com
<![CDATA[ ]]>