Content Source
A content source is a local server or cloud where data is stored. Content sources can be small (a local server) or giant (a data warehouse). The data stored in a content source can be in just one format (the video object on YouTube) or permit multiple formats (standard and custom objects in Salesforce). Many enterprises rely on cloud content sources, such as Github (code snippets), Salesforce (transaction records), Jira (product issues), and Lithium (posts and threads of an online community).
---
Supported Platforms
SearchUnify supports more than 30 platforms, including Salesforce, Higher Logic, Adobe Experience Manager, and websites. Admins can connect as many websites to SearchUnify as their business demands and there is no upper limit to adding content sources via Content API as well. For the remaining content sources, the recommended practice is to connect only one of its kind.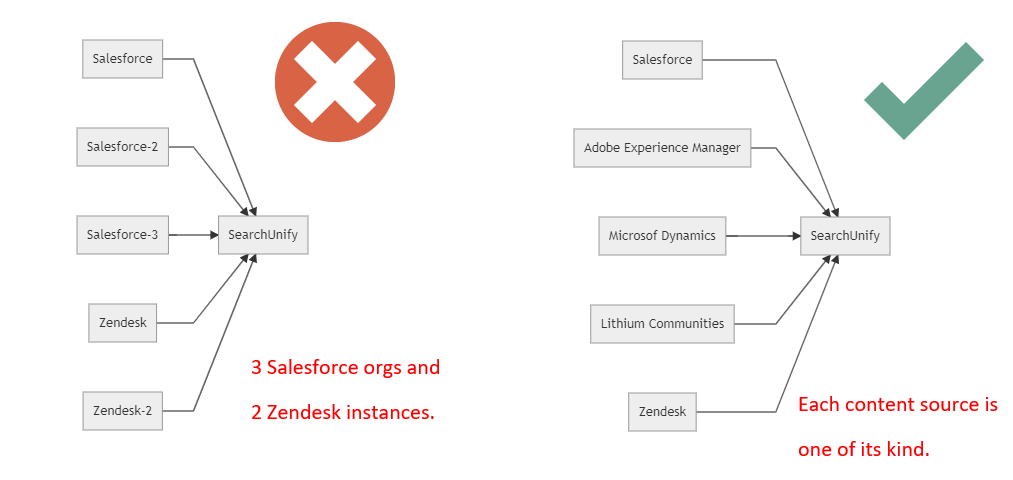 To view all the SearchUnify-compatible content sources, first navigate to Content Sources and then click Add new content source.

---
Set up a Content Source
Click a platform to view the instructions to setting it up as a content source.
Last updated: Friday, September 25, 2020