SearchUnify Release Notes (v23.08)
SearchUnify's v23.08 release is available for general use from 31 August. The release introduces a new content source and an analytics report. Other highlights of this release include the addition of crawling logs to the email that is triggered when crawling fails for a content source and the expansion of Rich Snippets to Salesforce Knowledge
New Content Source: Higher Logic Vanilla
Higher Logic Vanilla (previously Vanilla Forums) is a popular community platform. With this year, it has been included into the list of content sources supported out-of-the-box in SearchUnify. Check out the documentation for installation instructions.

Link: Use Higher Logic Vanilla as a Content Source
"Advertisement Performance Report" in Search Analytics
The newly-introduced report makes it possible for ad publisher to know how their campaigns are faring. Advertisement Performance Report provides tabulated data on two key ad metrics: Appearances and Clicks. The Appearances column is sortable, so that you can find the most popular and most effective ads with a click.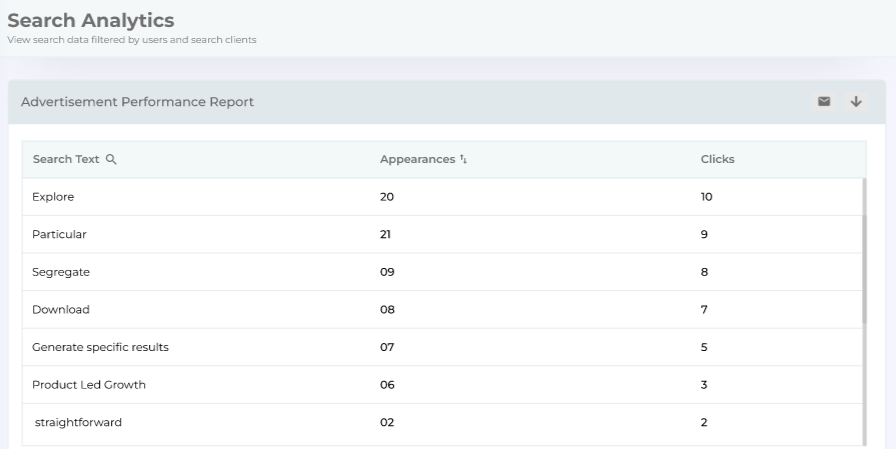 Link: Advertisement Performance Report
Receive Emails with Crawl Logs after Failed Crawls
In Administration > Alerts > Content Source Subscription, you can subscribe to crawl notifications. An email is sent to you each time a crawl succeeds and/or fails. The change in this release concerns emails sent after an unsuccessful crawl. In addition to the content source's name, the crawl time, and instance name, you will get a .log file in the email. Looking at the logs will help receivers figure out the reason behind the failure.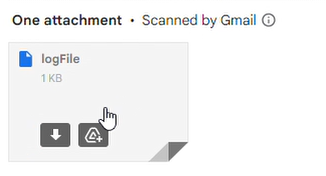 Link: Turn on Content Source Indexing Notifications
Rich Snippets for Salesforce Knowledge Articles
Earlier SearchUnify's Rich Snippets functionality worked on three content sources: Website, Khoros, and Zendesk. From this release, it is capable of analyzing Salesforce Knowledge articles and generating quick answers right on the search results page.
Link: Enable Rich Snippets and Rich Cards